Jaipur Lit Fest: Understanding an estrangement
The consequences of both, the Partition of India in 1947 and that of Pakistan in 1971, continue to play out in our lives today. The fifth and final day of the Jaipur Literature Festival began with grey skies as backdrop for a sombre session 'Reimaging Partition'.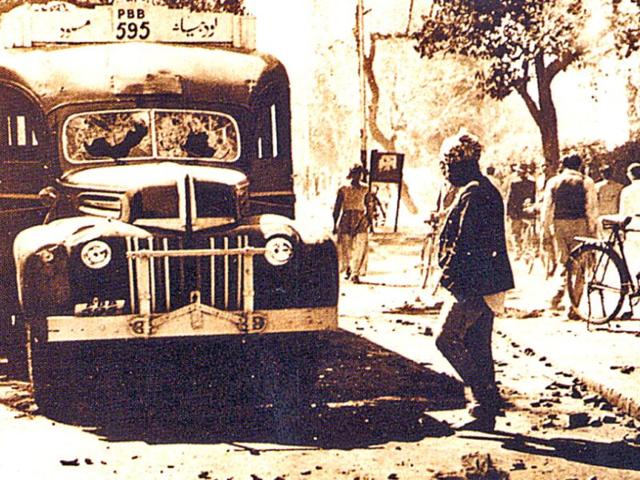 Updated on Jan 22, 2014 02:03 AM IST
Hindustan Times |
, Jaipur
Tania Goklany
Rather unusually, the 1971 Pakistan-Bangladesh partition too was in focus along with the 1947 India-Pakistan Partition in a discussion exploring sociological outcomes of dividing up nations.
"Partition as an event is not talked about enough," said Urvashi Butalia, feminist and author of The Other Side of Silence, adding that "there is not much effort being made to understand it and confront it."
Graphic novelist and author of This Side That Side, Vishwajyoti Ghosh said there were many narratives of Partition from either side of the border. "The footage is the same, the edit keeps changing," he said as the panel, moderated by novelist and journalist Indrajit Hazra, discussed the emotional and psychological ramifications of splitting up a country.
The understanding of an event so deeply ingrained in the history of individuals, and the nation, has been changing and will continue to do so for generations to come, "because the Indo-Pak division wasn't completed in 1947, we're still grappling with its consequences even though we didn't have a first-hand experience ourselves," said environmental lawyer and activist, Ahmad Rafay Alam.
While the panel agreed that chronicling the Partitions was necessary to better view the layers and nuances of their impact, Butalia emphasised that it is important that the past be remembered and retold as their repercussions continue to play out in the present.
But this is particularly difficult since there is no documentation of the most glaring of aspects -- the atrocities against women. Save one letter from a father to a daughter who was a rape survivor, such victims of the Partitions are rarely acknowledged.
"Museums will want that selective memories get preserved," Butalia said.
But reaching out across the borders may be of some relief to those torn apart by the separation. Ghosh believes people can come together through dialogue in a "live sort of museum that could keep the history alive."
"The event of Partition is not in black and white or sepia, but in technicolour; so the form of graphic novels could help commemorate the event," he added.
Close Story