Jharkhand: Bodies of two cattle traders found hanging from tree
Updated on Mar 19, 2016 06:52 PM IST
The bodies of two cattle traders were found hanging from a tree in Jharkhand's Latehar district on Friday, stoking violence that injured six policemen.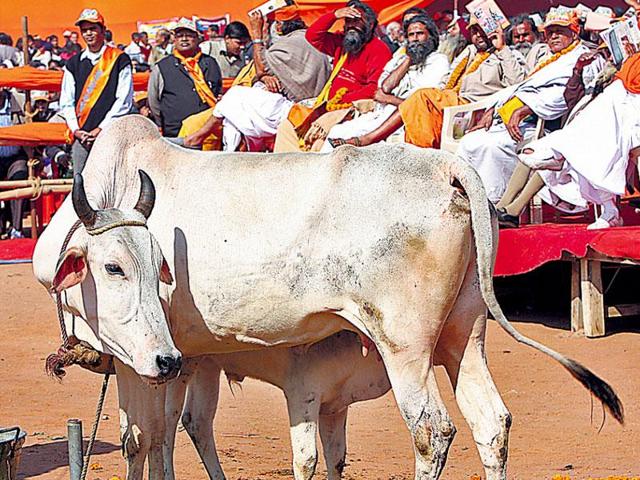 Hindustan Times |
, Latehar
Vishal Sharma
Two Muslim men herding cattle to a local market were found hanging from a tree in Jharkhand's Latehar on Friday, police said, in what appeared to be killings linked to a suspected Hindu vigilante group opposed to cow slaughter.
Mazlum Ansari (32), and Imteyaz Khan, the 13-year-old son of another cattle trader, were residents of Balumath, 110km from Ranchi.
The area saw clashes between Hindus and Muslims over eating beef three months ago.
Villagers suspect Ansari and Khan were killed because of their profession, while some reports quoted police as saying it could be an incident of robbery.
Attacks on cattle traders have been reported from several parts of India of late. In September 2015, a man in Uttar Pradesh's Dadri village was lynched for allegedly eating beef.
The incident triggered a political storm, and the Opposition accused the right-wing NDA government of religious and political intolerance.
In Jharkhand, the BJP government of Arjun Munda brought an ordinance for the prevention of cow slaughter in 2005.
It later became an act, introducing a penalty of Rs 5,000 and imprisonment of up to five years or both for offenders.
However, implementation is a problem. Sources say at least 5,000 cows are smuggled to Bangladesh every month, mainly through neighbouring West Bengal.
On Friday, Ansari and Khan left home for an annual cattle fair in neighbouring Chatra district with 10-12 cows and oxen.
"Their bodies were hanging from a tree...their faces were covered with towels," an eyewitness said.
Villagers blocked a road in protest and hurled stones at policemen who came to take the bodies for post-mortem. Police lathi-charged the protesters and fired in the air.
Sub-divisional magistrate Kamleshwar Narayan and a sub-inspector, among others, were injured.
The district administration called a meeting of village elders in the evening to douse the tension.
Personalise your news feed. Follow trending topics