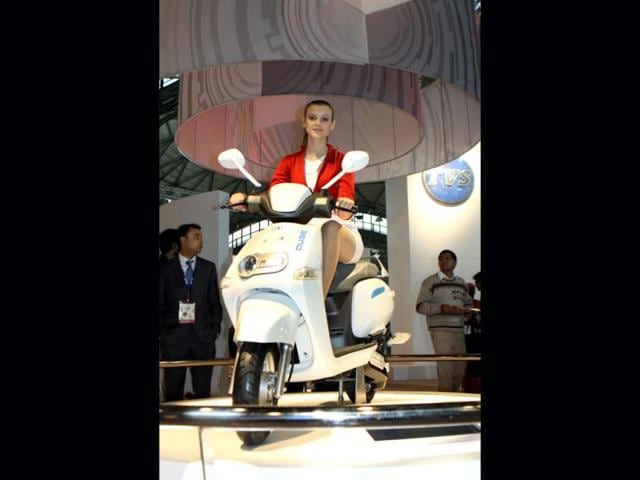 Just use your head
If companies start a line of designer helmets, we may not need to force women to wear them.
UPDATED ON MAR 02, 2012 03:33 AM IST
Ulhas PR is no misogynist. When he filed a public interest litigation (PIL) last year seeking that women travelling on motorcycles must also wear helmets like men, he wasn't seeking out gender parity to ensure that what's sauce for the gander is sauce for its female counterpart, the goose. Mr Ulhas' objective was based on the commonsensical (and empirically evident) argument that serious head injuries can be avoided if anyone on a mobike - man, woman or Martian - is protected by a helmet. The Delhi government thinks otherwise and has told the Delhi High Court which has been handling the PIL that helmet-wearing shouldn't be made mandatory by law for women. Has the venerable government, headed by a woman chief minister who seems to have a firm head on her shoulders, come across evidence that women motorcycle riders have unbreakable skulls unlike their soft-shelled male counterparts?
According to the Motor Vehicles Act, Sikh men wearing turbans and women are exempt from wearing helmets while riding motorcycles and scooters. The PIL challenges this provision by stating that such a move will ensure that women-related traffic fatalities come down. One suspects that the Delhi government's strange turnaround in the matter - strange, considering that the same authorities favoured helmets for women and an amendment in the Motor Vehicles Act last year - came about after a chat with the transport department and the police. Perhaps the job of traffic cops getting a new constituency to obey rules to ensure road safety has suddenly looked too daunting.
So may we suggest making things easier by asking helmet companies to start a line of women's helmets? Perhaps the standard 'masculine' look is a bit of a turn-off for ladies who'd otherwise not mind wearing a 'road accessory'. Brighter options that can match with the salwar kameez may make it 'cooler' for women to be on bikes with helmets. With that the case, we may not even need the law to nag women to wear protective headgear. One just hopes that the Delhi government now doesn't come up with the madcap idea of stating that women don't really need to wear seatbelts in cars.
Close