Kerala: 'Wrong' pen drive leads to porn being screened at bus stand
Jun 19, 2015 09:23 AM IST
Hundreds of passengers waiting at a bus stand in Kalpetta town in Kerala's Wayanad district were left shell-shocked and deeply embarrassed when a municipal television set suddenly started playing pornography videos at 10:30am on Tuesday.
Hundreds of passengers at a bus stand in Kalpetta in Kerala's Wayanad district were left shell-shocked and deeply embarrassed when a television set installed to broadcast advertisements suddenly started showing a pornographic video.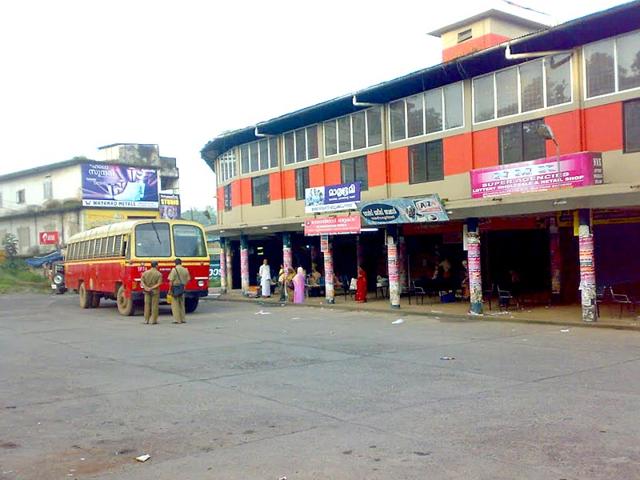 The information came to light on Wednesday after a Reddit user 'dark0range', who witnessed the event, posted about it on Reddit/india.
According to dark0range, the video played out for a full 30 minutes at the state-run bus depot on Tuesday before it could be switched off as no one could find the power source and the operator's room was locked.
"Some even tried to put a cloth on the TV, but the sound couldn't be stopped. Mothers with their children, college girls and some others ran away," dark0range said on Reddit.
The drama came to an end when someone found an iron rod and struck down the power cable.
Police later caught the 38-year-old cable operator, Manzoor, who confessed he had plugged in the wrong pen drive which contained pornographic material.
"A case has been registered. The accused was arrested and his computer was seized," Kalpetta circle inspector KK Abdul Shereef told Hindustan Times.
Manzoor was produced in court on Wednesday. He has been booked under section 292 of the Indian Penal Code (obscene and indecent advertisement and display), the Indecent Representation of Women (Prohibition) Act, and various sections of the Information Technology Act.
It could not be ascertained whether this was a one-off incident or affected other locations.