Mahad relives BR Ambedkar's water satyagraha for Dalits
Every year on March 19 and 20, Dalits from across Maharashtra make a beeline for Mahad and congregate at Chavadar tank where BR Ambedkar converted to Buddhism in 1956.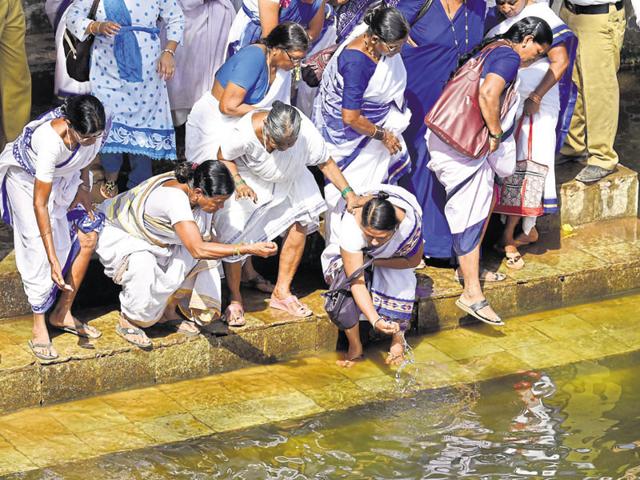 Updated on Mar 22, 2016 07:59 AM IST
A young legislator of the Bombay assembly led about 4,000 Dalits to assert the right of social outcasts to water in public places 89 years ago.
Bhimrao Ramji Ambedkar's march to Chavadar water tank in the municipality of Mahad in Maharashtra's Raigad district has since been talked of only in limited circles in the country. Never in terms of a major civil rights movement.
"The Mahad satyagraha (non-violent movement) is comparable to Mahatma Gandhi's Dandi march and Martin Luther King's Selma march," said Anna Bhau, a Dalit campaigner. "It represents the collective articulation of our rights and our decision to assert them … But in India, the word satyagraha means Gandhi."
But every Dalit in Mahad remembers Ambedkar's contribution and his memory stays in images, books, flags, banners, and even brochures of life insurance policies that carry a small picture of the marginalised people's icon who wrote the Constitution.
Every year on March 19 and 20, Dalits from across Maharashtra make a beeline for this dusty town and congregate at Chavadar tank.
Ambedkar converted to Buddhism on the Deekshabhoomi in Nagpur on October 14, 1956. So Buddhist monks lead the prayers; Samata Sainik Dal members, in blue caps and cream trousers, parade around town; cultural activists alternate between speeches and singing songs in praise of Ambedkar, popularly known as Babasaheb. Seminar halls ring with rousing speeches on Dalit empowerment.
But the epicentre of the movement cries for attention. Chavadar is so dirty and polluted that Ambedkar disciples like Veena cannot "drink its hazardous water, but we do dip our feet".
Shiv Sena legislator Bharat Shah Gogole promised to clean the tank by next year.
Subodh More, whose grandfather RB More suggested the Mahad movement to Ambedkar, said some of the landmarks associated with the icon were in a sorry state of neglect.
"The library of the Dr Babasaheb National Memorial is ill-equipped. The Dak Bungalow in which he stayed in nearby Dasagaon on the way to Mahad is in ruins," he said.
These aberrations were forgotten in the euphoria celebrating Ambedkar in a town that upholds his biggest fight — caste discrimination. "Caste feuds are uncommon here. Caste crimes usually happen in Bihar and UP," Shiv Sena's Gogole said.
Dalits, called untouchables, were banned from using water bodies and roads used by upper-caste Hindus. Ambedkar's Mahad satyagraha was a fight against this age-old, discriminatory custom.
Close Story
Personalise your news feed. Follow trending topics