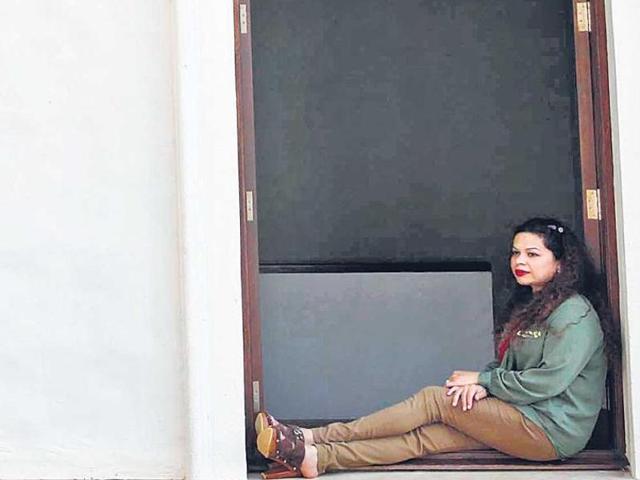 Park Street gang rape case: All three convicts sentenced for 10 years
A Kolkata court on Friday sentenced three men to 10 years in jail for raping a 37-year-old mother of two inside a moving car in the posh Park Street area more than three years ago.
Hindustan Times | By HT Correspondent
, Kolkata
UPDATED ON DEC 11, 2015 09:20 PM IST
Three men convicted in the 2012 Park Street gang rape case were sentenced to 10 years of rigorous imprisonment and ordered to pay a fine of Rs 1 lakh each by a sessions court on Friday after the prosecution did not seek life imprisonment for them as is normally done.
More than three years after the incident shocked the nation, the court on Thursday held Ruman Khan (32), Sumit Bajaj (34) and Naser Khan (32) guilty of the crime. Two other men accused in the case, Kader Khan and Mohammed Ali, remain at large and are yet to be tried in court.
Judge Chiranjib Bhattacharya pronounced the minimum sentence of 10 years of imprisonment under section 326 (2G) of the Indian Penal Code (IPC), but said an additional six months would be added to the term if the fine was not paid. Ruman and Naser were also convicted under sections 506 and 323 of the IPC, and were sentenced to six months and a fine of Rs 15,000 each. The sentences are concurrent.
Chief minister Mamata Banerjee had initially alleged that the incident was staged to malign her government. One of her party MPs even said the incident was a deal gone awry between the woman and her clients. Damayanti Sen, then joint commissioner (crime), Kolkata police, led the investigation and apprehended three of the accused. As many as 45 witnesses were examined in the case. Sen was later transferred as DIG (training) to Barrackpore, a post considered low-profile in police circles.
The victim, Suzette Jordan, was an Anglo-Indian mother of two, who came out to fight for justice publicly. Jordan died in March this year of multi-organ failure due to an illness.
Chief public prosecutor Tamal Mukherjee told the media outside court that he did not plead for life imprisonment considering the family background of the convicts and their age.
Former Supreme Court judge Ashok Ganguly said Mukherjee's move was "unprecedented". "He should have asked for maximum punishment. Why he did not do that I cannot understand. I am surprised," Ganguly said.
Samir Ganguly, a retired police officer, agreed that the public prosecutor's decision was not normal practice. "Is he under pressure that he did not ask for maximum punishment?" he said.
On Friday, the judge heard the prosecution and defence before delivering the quantum of punishment amid tight police security. Ruman had pleaded for a reduced sentence citing dependant minor siblings while Sumit claimed he belonged to a respected family and was a bright student. Naser pleaded that both his parents had died while he was in custody and his further incarceration would leave his remaining family members devastated.
Jordan's aunt, who was the only family member present in court, said, "What we prayed to God we got yesterday when the court convicted the accused. Many people raised fingers on the victim and the court verdict proved that she was indeed raped. Now we want the prime accused to be arrested."
One of the convicts, Sumit Bajaj, has decided to appeal the sentence, with his lawyer claiming he was innocent. "Even the public prosecutor did not ask for a life term. Out client got 10 years rigorous jail term and Rs 1 lakh fine. We will move the Calcutta high court. Our client has been framed," said Tapesh Banerjee, who represented Bajaj.
Close