Picking order
Get your list of what to read, listen, eat and watch from the proven experts in the field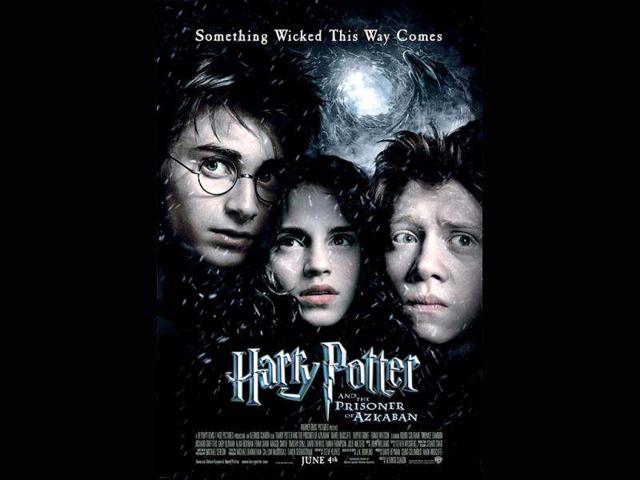 Updated on Apr 21, 2013 02:47 PM IST
Get your list of what to read, listen, eat and watch from the proven experts in the field

Read: Aniruddha Mahale, author, D: Ten Years. Two Lives. One Cafe
The Hitchhiker's Guide to the Galaxy Douglas Adams
With a list of whimsical lands, and quirky and fun characters, Adam's book is a remarkable piece of literature, apart from being a great read.
Harry Potter and the Prisoner of Azkaban JK Rowling
The book has all the elements of a perfect story — action, adventure, fantasy and twists and turns that leave you at the edge of your seat at the end of every chapter. While I loved the entire series, this book begins the tone for the darker story to follow, and marks the beginning of the grander story that Rowling weaves in the subsequent books.
The Likeness Tana French
The beauty of the book does not lie in the plot, but on how real and flawed all the characters in it are. The crime mystery is one
of a kind, simply because the author lets you identify with the readers, while keeping you hooked to the plot.

The Mysteries of Pittsburgh Michael Chabon
Chabon has a beautiful sense of direction, and
has the prowess to weave a brilliant narrative. The book captures the melancholy of entering adulthood like none other. A must-read for any person who is on their journey of self-discovery.
Charlie and the Chocolate Factory Roald Dahl
One of my classic favourites as a child, I think everyone of us has dreamed of winning a golden ticket to Willy Wonka's eponymous chocolate factory after reading this book. Creating a land that the reader wants to be a part of is unique and that, is an author's battle half won.
— HTC
Listen Simrit Mann, singer
Afreen afreen Sangam
This is a song was sung by Nusrat Fateh Ali Khan from the album Sangam. It was written by Javed Akhtar, and is a popular ghazal. Nusrat Fateh Ali Khan's deep voice and the beautiful composition is what makes this song one of my
all-time favourites.
Kun faya kun Rockstar
This song composed by A R Rahman has very touching lyrics. The atmosphere feels divine whenever I listen to it. Another one of my favourites.

Que Sera, Sera (Whatever Will Be, Will Be) The Man Who Knew Too Much
First published in 1956, it is a popular song written by the Jay Livingston and Ray Evans songwriting team. The song was introduced in the Alfred Hitchcock film, The Man Who Knew Too Much, starring Doris Day and James Stewart in the lead roles. I have been listening to it since I was a kid. This song developed a 'live and let live' attitude in me.
Dama dam mast qalandar Runa Laila
It is a qawwali song, written in Punjabi and made popular by Bangladeshi singer, Runa Laila. It is a beautiful Sufi song which is full of positivism and serene energy.
Vande Mataram AR Rahman
Vande Mataram is a 1997 studio album by AR Rahman. All the compositions in the album are very touching and moving.
— Soumya Vajpayee
Eat: Amit Puri, corporate chef, Pan India Food Solutions
Gajalee Vile Parle
The first restaurant that comes to my mind when I think of coastal food is Gajalee. They have a good menu, which is reasonably priced too. Also, their service complements their food.
Salt Water Café Bandra
The place is classy, not loud and intimidating. The food is presented beautifully. Not only does it taste good, it also blends well with the ambience.

Britannia Fort
It is not fancy at all, it's very rustic and not too overwhelming, which makes it appealing. Though a bit crowded, every minute spent waiting outside for a table is worth the experience here. If you are at Britannia, try the Berry Pulao, Salli Boti , Dhansak and Lamb Cutlets. Also, don't miss the pink raspberry drink along with your meal.
Ranjeet Da Dhaba Chembur I have been dining here since a good friend introduced me to the restaurant in 2002. It's been over 10 years now, and they have been able to maintain their taste and standard. The Dal Makhani, Mutton Barra and Rara Chicken served here are outstanding. Don't let the name of the restaurant mislead you.
Global Fusion Bandra Here you can eat all you can and return home feeling like a stuffed turkey. This is the place to go to if you want to indulge in Sushi, Dimsums and some delicious starters. The menu also has sticky rice which is outstanding.
— Petrina D'Souza
Watch: Tanushree Dutta, actor
Pearl Harbor 2001
A love story that gets complicated due to a war — a concept that would have gone horribly wrong had
it not been made well. But the director has done a fabulous job with the entire screenplay of the film. It is a sensible film with a lot of emotions which have been beautifully portrayed by all the characters. The cinematography is to die for.
The Notebook 2004
A beautiful love story made in the old fashioned way is a welcome change from today's filmmaking. It shows us the power of love and is an extremely thoughtful and emotionally enriching film.

Kung Fu Hustle 2004
The best Kung Fu I have seen mixed with comic emotions. Though the comedy is a little over the top, it makes you laugh till the very end. The movie should be watched at least once by everyone.

Kuch Kuch Hota Hai 1998
What do I say about this film! It is so well directed and the shots are so natural that one can't help but fall in love with the film. The songs are still alive in our memories and no matter how many times you watch it, you still tend to enjoy it.
Border 1997
This is one war film I totally enjoyed. The songs and the screenplay are beautiful. Also, JP Dutta directed it so well — even though it had so much action in it, the film kept me gripped. And every second I watched it, I fell in love with my country all over again and realised the importance of many things in my life through it.
— HTC
Close Story