Tamil Nadu: Folk singer arrested for criticising Jayalalithaa in song
Updated on Oct 31, 2015 08:04 AM IST
Chennai Police on Friday arrested a folk singer and charged him with sedition for allegedly criticising chief minister J Jayalalithaa on the issue of prohibition in one of his songs.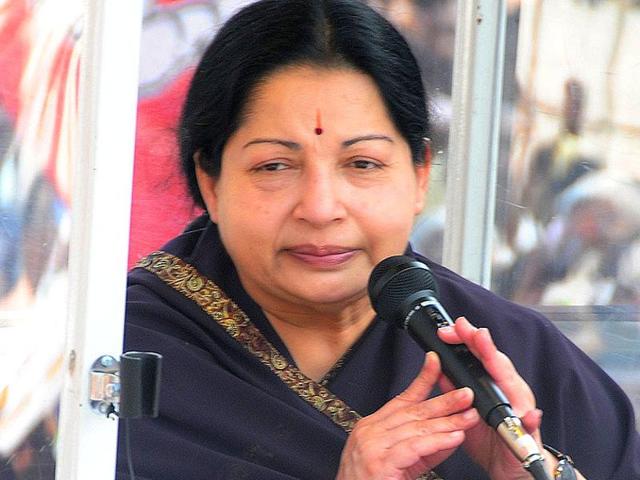 A Tamil Nadu folk singer and anti-alcohol campaigner was arrested on sedition charges in Tiruchirappalli on Friday for allegedly uploading defamatory content on social media against chief minister Jayalalithaa and making insulting remarks on her at a village function.
The arrest of Shiva Raj aka Comrade Kovan, the 54-year-old lead singer of Peoples Art and Literary Association (PALA), is viewed as another instance of intolerance against artistic freedom at a time of growing protests by academics, scientists and artists across the country.
But police officers said they have clinching evidence to nail the little-known theatre personality and singer, who appears on stage in a dhoti and a deep-red turban and plays a traditional drum.
"He uploaded electronic content like videos, lyrics which were seditious, provoked people against the state; these were highly defamatory of the government and chief minister Jayalalithaa," a top police officer said.
"The content had slanderous references to DMK chief Karunanidhi as well."
A member of the ultra-Left cultural organisation Makkal Kalai Ilakiya Kazhagam, he was whisked away to Chennai soon after his arrest at his Trichi home around 2:30am.
Kovan has been a nagging pain for the administration because of his sustained campaign for total prohibition in the state and closure of government-run TASMAC liquor shops.
An officer said the lyrics of his song, Moodu Tasmacai Moodu (shut down TASMAC), were highly seditious and slanderous.
The alleged defamatory videos were uploaded in some Tamil websites and these went viral in messaging mediums such as WhatsApp.
The action against Kovan follows the recent arrest of youths owing allegiance to a Left-leaning social outfit, who have allegedly damaged some state-run liquor outlets.
Kovan has been organising skits and similar events with sharp anti-government views, demanding a total ban on alcohol, a major issue in a state where National Crime Records Bureau (NCRB) data show more than 1,500 people died because of spurious or illicit liquor between 2005 and 2014.
The demand for a complete ban on the sale of liquor has triggered a series of protests in the state this year, gaining strength after a Gandhian anti-liquor activist died in the middle of a demonstration in Kanyakumari.
(With inputs from agencies)