CM approves new agri policy for Rajasthan
Jul 30, 2017 08:24 PM IST
Chief minister Vasundhara Raje on Sunday approved the provisions of New Agricultural Connection Policy-2017, which aims to benefit farmers and save electricity.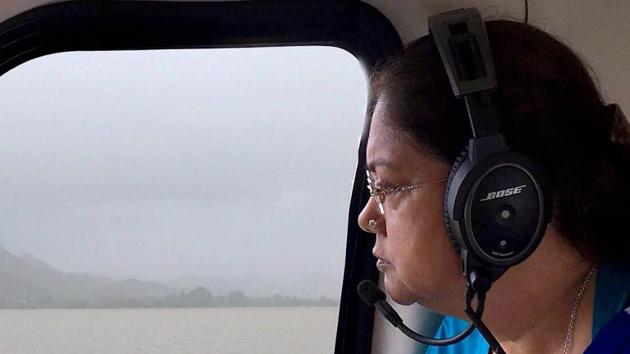 At present, there is no provision to provide agricultural connection on priority to marginal farmers and those residing near the Indira Gandhi Canal Project (IGNP). But in the new policy, for BPL marginalised farmers, there is a provision of priority till three years for issuing demand note of up to 5 horse power (HP) agricultural connection. The same priority will be given to the farmers residing a kilometre away from the main IGNP canal for up to 5HP connection.
In the new policy, interest rate for restoring the disconnected connections has been reduced to 12% per year from 16% per year.
The consumer receiving state grant under solar-powered pump set scheme run by the power distribution companies will be given second agricultural connection under other scheme, instead of general category. Such applicants have to pay line and substation cost, but tariff will be charged under the general category.
The farmers will only be given 20HP connection, if they setup five-star rated pump set certified by the Bureau of Energy Efficiency. The consumer, who sets up such pump set, will be given ₹750 per HP relaxation in tariff as grant, after verified by the assistant engineer. At present, the grant is provided to farmers which are voluntarily using 3-star rated pumps.
The new policy has also removed time limit for issuing the connection under martyr quota – now family member of a martyr can anytime apply for electricity connection.
Now, the farmers would be able to revive the cancelled demand note by paying ₹500 till five years. At present, if the amount is not deposited in 90 days, the demand note is cancelled.
Under the new policy, if a person is found using connection at a land or field other than the allotted one, it would be considered under power theft.