Rajasthan didn't spend a penny on environmental awareness in last 3 years
According to environment department data,
₹
61.80 lakh was spent in 2013-14.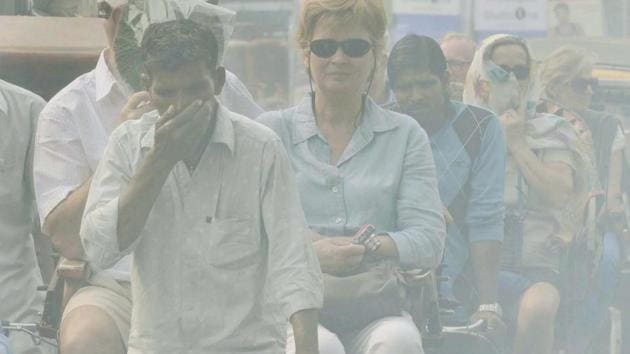 Updated on Jul 04, 2018 09:32 PM IST
Hindustan Times, Jaipur |
, Jaipur
Jaykishan Sharma
The state environment department has not spent a single rupee on environmental awareness and improvement in the last three years. According to the state environment department's annual progress report (2017-18), the last expenditure on environmental awareness and improvement was done in 2013-14 when the government spent ₹61.80 lakh for this.
Most of the department budget outlay goes into salaries and departmental works.
Defending the spending of the department, state environmental minister Gajendra Singh Khimsar said, "It is the responsibility of all departments to work for environmental awareness. It is not only the duty of the forest department and environment ministry. It is also the responsibility of departments such as health and urban development and housing to save the environment from destruction."
"Cumulative efforts can help in saving our environment," Khimsar said.
These figures are worrying because the environmental health of the state is deteriorating with each passing year. According to a World Health Organisation report, four of the world's 100 most polluted cities are in Rajasthan. These are Jodhpur, Jaipur, Udaipur and Kota.
The WHO has measured particle matter 10 (Particles smaller than 10 microns) in different cities of the world.
According to the report, Jodhpur recorded level of PM 10 and PM 2.5 measured at 189 and 101 micrograms per cubic metre air respectively, followed by Jaipur where the level of PM10 and PM2.5 measured at 187 and 100. The cities stand at 45 and 48 in the most polluted cities' list.
The international standards of air pollution say that index value of 0-50 (micrograms per cubic meter air) is excellent, 51-100 is good, 101-150 is lightly polluted and above that is highly polluted.
According to Virendra Singh, founder president of Indian Asthma Care Society, peoples' understanding of the human-environment relationship can be enhanced through environmental awareness. The government should focus on the promotion of non-formal environmental education and create environmental awareness among people through seminars, workshops, symposia and training programmes.
Rajasthan also accounts for almost 30% of environmental crimes in the country. According to data from National Crime Records Bureau (NCRB) in 2014, 2015 and 2016, a total of 6,385 cases of environmental offences were recorded in the state. Of these, 5,168 cases were registered under the Indian Forest Act for violations such as illegal cutting of trees in forest areas and transiting forest produce without permission.
A senior IFS officer, who did not wish to be named, said that lack of awareness and education is responsible for rising wildlife and environmental crimes in the state. "Most tribals are not aware of the forest laws and regulations and they get involved in poaching and other illegal activities without realising that they are committing a crime," he added.
Close Story