Rajasthan takes a giant 'loo leap' with 67% gram panchayats now open defecation free
In terms of toilets in rural households, Rajasthan stands at 10th position in India. On urban front, however, the progress is a little slow with 6% of the cities being declared ODF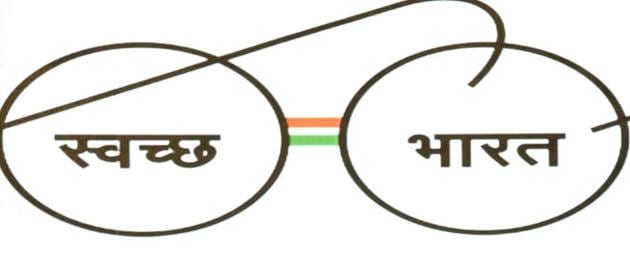 Updated on Oct 02, 2017 03:00 PM IST
As Swachh Bharat Mission (SBM) completes three years on October 2, Rajasthan is racing against time to make its rural area open defecation free (ODF) in another 365 days --- a target that once seemed both unrealistic and unachievable.
Sixty-seven per cent of the gram panchayats in the state have been declared ODF. In terms of toilets in rural households, the state stands at 10th position in India. On urban front, however, the progress is a little slow with 6% of the cities being declared ODF
Prime Minister Narendra Modi launched SBM on October 2, 2014 with an aim to eliminate open defecation by 2019. The mission works in two components: rural and urban. In the rural areas, focus is on construction and use of toilets, and in the urban, apart from toilets, the objective is also to collect and dispose of waste.
In last three years in Rajasthan, 1,93,447 toilets have been constructed in 191 cities and 66,28,849 in villages.
In urban areas, 4,640 community and public toilets were constructed, 11 cities were declared ODF, and 3885 wards achieved 100% door-to-door waste collection. In rural areas 6,597 gram panchayat and 27,720 villages self declared ODF.
Six districts in state — Pali, Jhunjhunu, Churu, Chittorgarh, Hanumangarh, and Ajmer — have been declared ODF after having achieved 100% coverage. The bottom five districts with lowest household toilet coverage are Karauli, Pratapgarh, Tonk, Bharatpur and Barmer.
To achieve SBM targets, the state government has introduced policy interventions such as by amending the Panchayati Raj Act through an ordinance in December 2014 and making mandatory the use of household toilet by all family members of aspiring candidates of panchayat elections. Similarly, the state also made it mandatory for all government employees, including those working on honorarium and contract basis, to have and use toilets at home.
State panchayati raj minister Rajendra Rathore said Rajasthan is making fast progress towards achieving the ODF targets — six districts has so far been declared ODF, while 10 more would be given the status by December this year. "Of the 9,891 gram panchayats in the state, 6,375 have been declared ODF," Rathore said, adding that in 2014 budget, chief minister Vasundhara Raje had set the target to put the state on the top of the table in sanitation by 2018.
Speaking during an event this month, UNICEF's Chief Field Officer Dr Isabelle Bardem had said that sanitation was not just related to cleanliness but to women's dignity also. "Rajasthan has made major progress in under five mortality rate, education and sanitation. I have worked in many countries, but has never seen such rapid progress in sanitation, like in Rajasthan," she had said.
Bardem said the baseline survey of 2012 showed that only 27.3% rural population in state had access to toilets, which has increased to 87% now.
Close Story
Personalise your news feed. Follow trending topics