It can help to take the office home with you, says dating coach Simran Mangharam
Updated on Jan 07, 2023 07:24 PM IST
In a stable relationship, as one begins to take a partner for granted, incidents of casual unkindness – irritation, indifference – can become a habit. It helps to pause and ask, would I treat a colleague this way?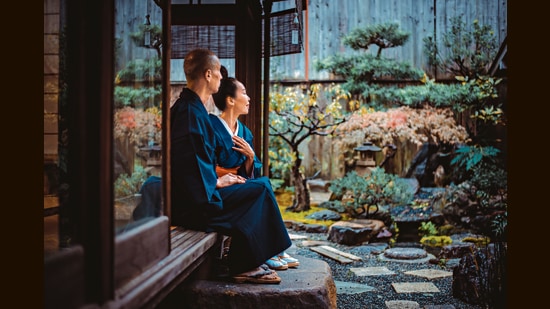 Many of us have emerged from the pandemic with new views on how we wish to live our lives. There is a growing sense that the richest kind of life is one of conscious choices (rather than, say, heedless consumerism). We've also gained a greater appreciation for the close relationships that kept us going in the closed-off pandemic years. Gaining this clarity is important. It lays the foundation for what I think is the most vital commitment one can make in a romantic relationship: That of being nice.
It's a strange irony that, the longer a relationship endures and the more comfortably settled it becomes, the more easily we lose sight of its true uniqueness. As life goes on and we get busier, we find it harder to make the time to be patient or considerate. We end up often being nicer, politer with colleagues than those we share this deep bond with.
The truth is that a steady bond makes it easier to develop a certain amount of detachment. The relationship becomes like sturdy emotional furniture. One knows it's there; there's not much more that needs to be done. Except, there is.
There are always immense and deep emotions at play in a romantic partnership, even when these are not immediately apparent. Incidents of casual unkindness (impatience, annoyance, indifference) can erode this bond in two specific ways. It makes the other person feel diminished, which over time can build into grief, resentment, frustration. Perhaps worse, what starts out as a throwaway comment or behaviour, often born of stress or time constraints, can quickly become a habit. This changes the very nature of the bond you have worked hard to build together. It will invariably weaken it.
Does this mean one must remain frozen in time, the same person that one was when the relationship began? Of course not. People change, personalities and ways of being change. A good litmus test is to pretend the significant other is a colleague. Would you still treat them with the impatience or indifference that is threatening to become a habit? Are you taking too much for granted?
In a healthy relationship, there are many things that both partners should be able to take for granted: love, intimacy, fidelity, loyalty, support in times of trouble. But the line between enjoying these luxuries and exploiting them can be a fine one. You must be able to be your true self with your partner, but don't forget to be your best self too.
At parties hosted at friends' homes, for instance, I have noticed co-hosts ask everyone at the bar what they'll drink, except their partner. Sometimes this is because they know what the answer is, and serve it up. That is the best-case scenario. Often it's because we can become so enmeshed in social performance that we forget to acknowledge and care for the person that's already in our corner.
Watch out for that double standard; that feeling that one needn't go the extra mile for a loved one. You may be thinking, does this mean I must be on tenterhooks all the time, wondering if I'm taking a step wrong? Of course not. But when in doubt, turn to that reliable bellwether: empathy. Don't ask: Is this so wrong? Ask: How would I feel if I were treated this way?
We are all sensitive beings and we notice the little differences in how we are treated. So reform the habit of doing the right thing, for the sake of your partner, yourself and your bond. Make the time. Find the patience. Put them first. Because the most tragic way to weaken a loving relationship is by chipping away at it through simple thoughtlessness.
(Simran Mangharam is a dating and relationship coach and can be reached on simran@floh.in)
This Republic Day, unlock premium articles at 74% discount
Enjoy Unlimited Digital Access with HT Premium