Men's skincare: 5 male grooming tips for healthy and glowing winter skin
Jan 04, 2023 05:00 PM IST
Check out top winter grooming and skincare tips for men to stay on top of the skin game this winter season.
There is no denying the effects of winter on your skin can be damaging. Winter's harsh elements like chilly winds, freezing temperatures, and interior heat can be disastrous for your skin. Not only women, but everyone needs a reliable skincare regimen during the winter. When the icy air takes its toll, both men and women endure itchy skin, dryness, and rough spots. With the right winter skin-care regimen, you can ensure that your skin is prepared to fend off the elements. A disciplined routine of showering, moisturizing, and winter skin care can make sure you stay on top of the skin game this winter. (Also read: Here's how men can achieve skincare goals and enhance skin brightness )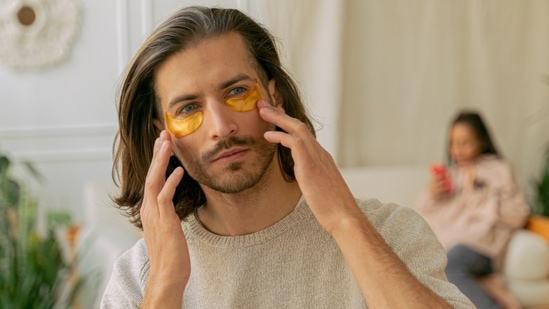 Talking to HT Lifestyle, Rajat Tuli, Co-founder, Ustraa, shared some top grooming tips for men to maintain glowing and healthy skin during winter.
1. Take your showers seriously: General winter dryness and the multiple layers of clothes on you aren't helping your skin stay clean. You need to use a gentle shower gel that isn't ripping off moisture from your skin but cleaning deeply also if you are brave enough use lukewarm water as opposed to hot steamy showers as hot showers cause dryness.
2. Moisturise: With a great shower comes great dryness so moisturise yourself regularly and properly. Use a good nourishing body lotion and a face cream. Your room heaters and the long time spent indoors are adding to the skin damage. So do your skin the favour of hydration and moisturization. On that note make sure to drink lots of water too.
3. Don't skip fragrances: Your deodorant is important as your underarms are currently experiencing not just dark and sunless days but also wool-laden thermals that will make the bacteria thrive more and cause bad odour. When clothes come out of the cupboard after hibernating for months they smell of naphthalene, neem leaves, dry cleaning, etc. So a good perfume is a must! Use colognes regularly and spray a dab on the clothes too.
4. Sunscreen: We usually associate sunscreen with summer, but it's critical for skin care in winter too. Remember the afternoon sunbathing that we all love on a typical winter day, and the windy chills that dry up our faces both come together and wreak havoc on our skin. If you plan to go to the hills then sunscreen is non-negotiable unless you want to be properly sunburnt.
5. Oil is bae: There's a reason that for generations oil has features in grooming tips across platforms. Hair tends to become rough and dry during winter. A great hair oil and beard oil is recommended to keep your hair and beard looking like a million dollars.
Follow more stories on Facebook & Twitter