Tips to become a better leader
Jan 30, 2023 09:44 PM IST
Wonder what makes a leader? Here are the traits you need to polish to become a good leader
A leader is like an anchor of the organisation to whom the employees can resort in any situation, especially during a crisis. Also, people are what makes a leader, combined with the experiences one has gained over the years while polishing certain essential traits that a leader must have.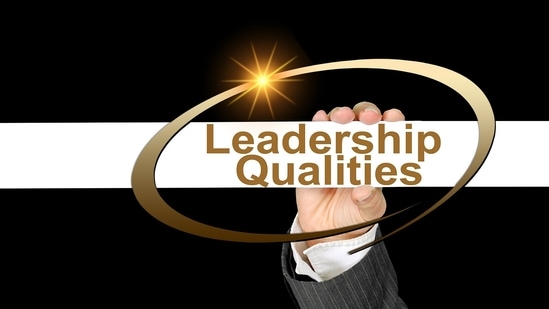 Great leaders are purposeful and innovative, can change mindsets, achieve cohesion and transform culture. Leaders are role models; they build confidence and conviction within their teams and instead of chasing money or power or materialistic goals, purposeful leaders look beyond themselves to serve others and create leadership teams who are high on emotional intelligence and can make better, informed decisions.
As a leader, your job isn't to be a follower but to be amongst the most capable while your ultimate goal is to create an inclusive environment where people can compete and succeed. The most effective leaders are sincere and have high levels of positive intelligence where they build and guide teams that are upbeat, imaginative, interesting and productive at work.
Leadership is more art than science - it is a collection of inherent qualities that may be honed and perfected via exposure to new information and practice. Being at the right place at the right time also plays a role and people might have leadership potential but whether or not their skills are being fully utilized depends on the context in which they find themselves so, what makes a good leader?
In an interview with HT Lifestyle, Swati Saraf, President of Les Petits, shared, "To become a good leader one should develop resilience to face any adverse situation. It helps in exercising agile decision-making for converting any crisis into an opportunity. In order to lead the team to success focusing on upskilling oneself as well as the team should be prioritised to gain an edge over others amidst the perennially evolving market competencies."
She suggested, "Encouraging teammates to brace new technologies bodes well in curating some innovative work. In the process of honing skills and devising impressive ideas, a leader should not compromise on the quality of being empathetic toward the employees. The ability to listen to employees with the motive to assimilate and not react is a sign of a good leader. It helps instill faith amongst the employees who are assured that their leaders care for them."
According to Shradha Agarwal, Co-Founder and CEO of Grapes, being able to select the right candidate, who will add value to the organisation while growing themselves, is an intuitive yet a highly process-driven skill. She said, "Once mastered, it allows you to create a strong team around you. It might sound like the standard job description of anyone heading a team, but how you delegate the work to your team is an art. It doesn't just increase efficiency but also establishes a mutual feeling of trust."
She highlighted, "It might also sound like a no-brainer, but one needs to train their team well and precisely, so that everyone is functioning on the same wavelength and towards the same goal and it goes beyond a couple of training sessions, rather it's about building an environment of continuous learning and last is to applaud, to recognise - even to criticise when needed - everyone's efforts. A constructive feedback closes the loop and brings everything to completion. Conclusively, it's just STDA - Selecting, Delegating, Training, Applauding."