BSF jawan sacked for video on food quality is SP's new Varanasi candidate
Former BSF jawan Tej Bahadur Yadav, who hails from Haryana, replaces Shalini Yadav.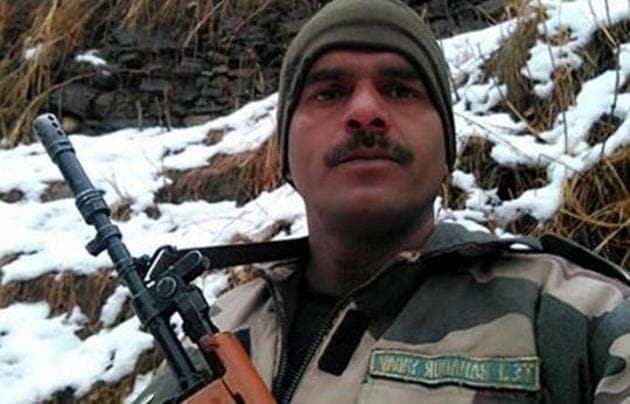 Updated on Apr 29, 2019 05:57 PM IST
Tej Bahadur Yadav, the BSF jawan who was sacked for his video complaining about the food in 2017, will be the SP-BSP alliance candidate against Prime Minister Narendra Modi from Varanasi.
The Samajwadi Party made the surprise announcement to replace Shalini Yadav on Monday, a week after naming her from the seat. The SP move, coupled with the Congress's decision to repeat its 2014 candidate Ajay Rai, was widely seen to have given PM Modi a walkover. Manoj Rai Dhupchandi, the SP spokesperson said Shalini Yadav would be the party's backup candidate. "In case the nomination of Tej Bahadur is rejected during scrutiny of papers, Shalini will be the alliance candidate." he said.
PM Modi had won the seat in 2014 with a 56 per cent share of the votes polled. Ajai Rai was a distant third with 7 per cent votes; Aam Aadmi Party's Arvind Kejriwal was second with 20 per cent votes.
Tej Bahadur Yadav had announced his decision to file his papers from Varanasi as an Independent last month. He had then insisted that he had multiple offers from political parties that wanted to give him a party ticket but had decided to contest on his own.
He dumped this strategy on Tuesday when he agreed to become the nominee of Uttar Pradesh's opposition alliance that comprises Mayawati's BSP, Akhilesh Yadav's SP and Ajit Singh's RLD.
Tej Bahadur Yadav said he wasn't in the contest "for victory or defeat" but "only to hold the mirror to PM Modi".
This approach suits the Samajwadi Party as well, which would rather invest its energy on seats that have voted candidates of the three alliance partners in recent years.
But the Samajwadi Party hopes the former BSF jawan's candidature would give the opposition alliance ammunition to counter the ruling Bharatiya Janata Party's narrative around national security.
Over the last several weeks, BJP leaders including Prime Minister Narendra Modi have been hurling many darts at the Congress over its response to major terror attacks, contrasting India's response after the 26/11 Mumbai attacks and the Pulwama. There have also been assertions how New Delhi, under PM Modi, called Pakistan's bluff and delivered on its commitment to national security.
Tej Bahadur Yadav has hit the ground running.
"I will tell the public that PM Modi who claims to be well-wisher of the soldiers hasn't fulfilled any of the promises he made to the soldiers," said Tej Bahadur Yadav.
"I was sacked because I raised my voice against the poor quality of food and corruption," the ex-BSF jawan said, showering praises on SP chief Akhilesh Yadav.
"I am the real chowkidar, who protected the boundaries of the nation for 21 years and raised voice against corruption. The term, chowkidar, doesn't suit PM Modi," Tej Bahadur, who originally hails from Haryana, said.
Close Story
Personalise your news feed. Follow trending topics