Net worth of Gurugram MP Rs 42 crore; his cong rival worth Rs 27 crore
The net worth of Captain (retd) Ajay Singh Yadav, the Congress candidate from the seat, is
₹
27.50 crore. In 2014, when Yadav fought the assembly polls from Rewari, his assets were worth
₹
22 crore.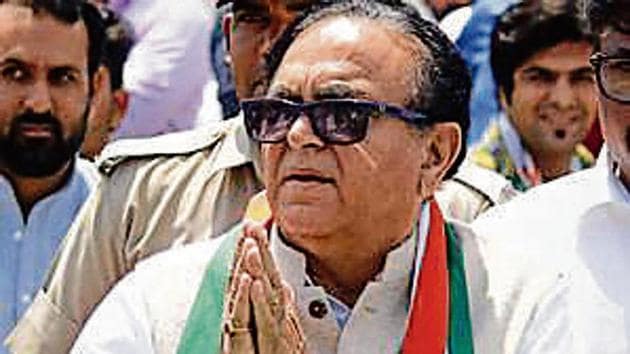 Published on Apr 20, 2019 06:52 AM IST
The net worth of BJP's Rao Inderjit Singh, the Gurgaon Member of Parliament who filed his nomination Friday, has increased by ₹17 crore in the last five years, the affidavit he submitted to the district election office revealed. While his declared assets in 2014 was worth ₹25 crore, the new affidavit claims his net worth is ₹42 crore.
The net worth of Captain (retd) Ajay Singh Yadav, the Congress candidate from the seat, is ₹27.50 crore. In 2014, when Yadav fought the assembly polls from Rewari, his assets were worth ₹22 crore.
Singh and his wife own movable assets worth ₹20.55 crore and immovable assets worth ₹21.51 crore, a loan liability of ₹3.15 crore A perusal of his affidavit shows he has bank deposits of around ₹12 crore and properties in Delhi, Gurugram, Nainital and Shimla. He owns four luxury cars and his wife owns diamond jewellery worth ₹4.29 lakh.
Meanwhile, Yadav owns movable assets worth ₹1.54 crore and immovable assets worth ₹25.88 crore. He has a loan liability of ₹1.05 crore.
Close Story