Apple executive Vivek Tewari murder case: SIT report likely next week
Updated on Nov 23, 2018 11:21 AM IST
Tewari was shot dead by constable Prashant Chowdhary when he was returning from his office on the intervening night of September 28 and 29 with his ex-colleague Sana Khan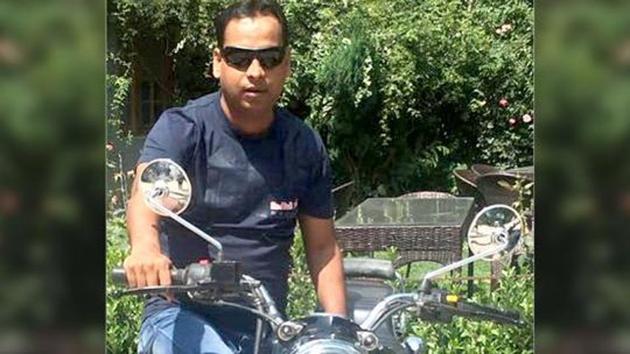 The Special Investigation Team (SIT) probing the murder of Apple executive Vivek Tewari is likely to submit its report next week, after analysing the statements of witnesses and forensic team findings.
Tewari was shot dead by constable Prashant Chowdhary when he was returning from his office on the intervening night of September 28 and 29 with his ex-colleague Sana Khan . Chowdhary and another constable Sandip Kumar had intercepted Tewari's SUV near Maqdoompur police outpost, reportedly for checking. Chowdhury opened fire on Tewari when he did not stop. The two constables were arrested and presently they are in jail.
A senior police official associated with the SIT said forensic experts had submitted a report related to different aspects of the incident. He said the SIT members were analysing the forensic team's findings before jumping to any conclusion. Moreover, the ballistic examination of the constable's service pistol used in the murder and technical examination of two vehicles (Vivek Tewari's SUV and constables' patrol motorcycle) would also be taken into consideration in the report to be submitted to the state government.
"It will take another week to analyse all aspects and thereafter discuss the findings with the SIT members. The discussion will be held to clear each aspect and maintain uniformity of views among all members," he said.
The official said the key points on which the findings of the SIT would be based included the statements of the lone eyewitness Sana Khan, statement of the two accused constables, forensic team findings and technical examination of the two vehicles.
Personalise your news feed. Follow trending topics