By-poll on May 28: BJP goes all out to retain Kairana, Noorpur
After suffering ignominious defeat in by-poll at Gorakhpur and Phulpur Lok Sabha seats, the ruling BJP is leaving no stone unturned to retain Kairana Lok Sabha and Noorpur Assembly seats where polling is scheduled on May 28.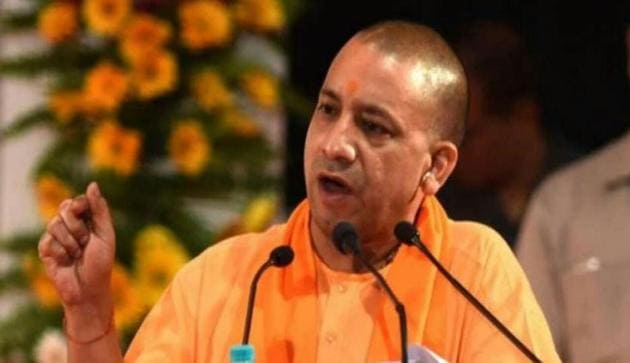 Published on May 24, 2018 01:22 PM IST
Hindustan Times, Meerut | By Rajesh Kumar Singh/S Raju
, Meerut
After suffering ignominious defeat in by-poll at Gorakhpur and Phulpur Lok Sabha seats, the ruling BJP is leaving no stone unturned to retain Kairana Lok Sabha and Noorpur Assembly seats where polling is scheduled on May 28.
Several ministers, MPs, MLAs and organisational leaders have been a part of aggressive campaigning aimed at ensuring the victory of party candidates Mriganka Singh (Kairana) and Avani Singh (Noorpur).
Daughter of late Hukum Singh, Mriganka is pitted against joint opposition candidate Tabassum Hasan while Avani Singh is pitted against SP's Naim-ul-Hasan.
The two seats fell vacant this February with the sudden demise of Kairana's BJP MP Hukum Singh, who died due to prolonged illness, and Noorpur's BJP MLA Lokendra Singh, who died in a road accident.
On Tuesday, chief minister Yogi Adityanath and deputy chief minister Keshav Prasad Maurya addressed a joint public meeting in Ambheta Pir area of Gangoh constituency in Kairana.
The duo called upon the voters to ensure victory of BJP candidates. While the CM came back to Lucknow, his deputy stayed back to address a few other smaller meetings in Shamli.
Yogi's second public rally, in a short span of three days, is scheduled in Shamli on Thursday.
BJP's state general secretary (organisation) Sunil Bansal, who is considered a master strategist and a close aide of BJP national president Amit Shah, is camping in Kairana along with BJP state unit president Mahendra Nath Pandey.
Both the leaders are energizing the booth committees, which play important role in mobilizing the voters.
Along with holding talks with disgruntled local leaders, Bansal has also been entrusted with the task of wooing the members of their community.
BJP MLA from Muzaffarnagar Kapil Deo Aggarwal said the emphasis was on door-to-door campaign and so far 75 percent of it has been completed.
Kairana has five assembly constituencies in which castes such as Dheemar, Kumar, Kashyap, Jogi, Nai, Tyagi, Thakur, Brahmin, Gujar and Vaishya are considered aligned towards the BJP.
Being the agriculture belt, dues of sugarcane payment on three sugar mills of the constituency is a major election issue.
RLD's state spokesperson Sunil Rohtash claimed that Rs 740 crore is pending on three mills. BJP has fielded state's sugarcane minister Suresh Rana to counter opposition's attack on the issue.
Rana, an MLA from Thanabhawan constituency of Kairana, along with his fellow party MLAs Kapil Deo (Muzaffarnagar), Tejendra Nirwal ( Shamli) and Umesh Malik (Budhana) are busy assuring farmers that the state government is committed towards resolving their issues.
"Dues were not cleared for years in the previous governments and now mills have cleared dues till January and soon the remaining payment will also be cleared," Deo had been reiterating to farmers.
Strategists are also fielding their caste leaders to woo voters.
While former minister Sanjeev Baliyan and minister Satyapal Singh are trying to align Jat voters in BJP's fold, Aonla MP Dharmendra Kashyap, Meerut MP Kanta Kardam and Rajya Sabha MP Vijaypal Tomar have been roped in to woo Kashyaps, Dalits and Rajputs respectively.
To top it all, Prime Minister Narendra Modi will inaugurate 135 kms long Eastern Peripheral Expressway in neighbouring Baghpat district on May 27. He will also address a public rally in Khekra town.
The RLD has already urged the election commission to cancel the PM's meeting as it would influence voters.
Meanwhile, BJP's West UP president Ashwani Tyagi has reiterated that the party is contesting election on development issue.
"Besides highlighting the performance of the state government, the BJP is also focusing on the caste arithmetic. The SP formed Backward- Dalit- Muslim formula to grab the Gorakhpur and Phulpur Lok Sabha seats. The BJP is depending on the support of the Jat, Gujjar, upper caste, trading community and Dalits community to retain the seats," a senior BJP leader said.
The BJP has already shocked the RLD by managing to lure party spokesman and former MLA Saheb Singh into BJP. Considered close to party president Ajit Singh, Saheb joined the BJP last Friday.
The lone RLD MLA Sahendra Singh too had joined BJP some time back.
BSP leader of Moradabad district Charan Singh Bharti Jatav and Rajnikant Jatav too had joined BJP.
Topics
Close Story