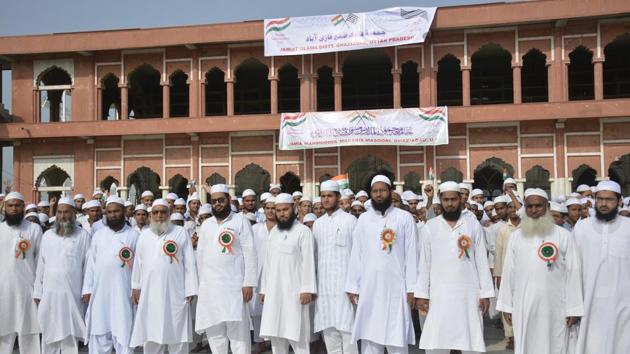 Uttar Pradesh: Aid to 46 madarsas withheld, around 8000 face action
The action will include cancellation of madarsas' recognition, if they fail to submit their accounts and other details to the UP Board of Madarsa Education by September 15
UPDATED ON SEP 14, 2017 12:01 AM IST
The UP government has withheld aid to 46 madarsas across the state after they failed to meet the set norms.
Board sources said the decision to withhold the aid was taken around two months back. "It was at the onset of the current financial year that the decision was taken when it was found that these madarsas lack proper infrastructure and classrooms to facilitate studies," said the source.
Besides, around 8,000 other madarsas will face action, including cancellation of their recognition, if they fail to submit their accounts and other details to the UP Board of Madarsa Education by September 15.
Uttar Pradesh has around 560 aided madarsas – the minority educational institutions that offer studies in Islamic theology and religious laws. On an average, sources said, every aided madarsa has around 17 teachers. The government gives around Rs 4 to Rs 5 lakh to each institution. With only two days left to the deadline, only 6,000 madarsas have responded to the board's call to get the required information registered with the board.
UP has around 14,000 madarsas. They were asked to upload pictures of the classrooms or the total area, number of teachers, their Aadhaar numbers, account details of the madarsas etc on the board website.
Board officials said the directive is a part of state government's agenda to upgrade the madarsas.
"The sole reason behind the task was to bring all the madarsas on one platform and bring transparency in the whole system," said Rahul Gupta, registrar, UP Board of Madarsa Education.
Gupta said the initiative will also help madarsa teachers, who often complaint of harassment and salary discrepancies.
Close