Mizoram election results 2018: State looks at first possible hung assembly result
Dec 20, 2022 07:06 PM IST
Mizoram assembly elections 2018 results: BJP and ZPM hope to prove crucial in formation of next govt in Mizoram
Mizoram has never witnessed a hung assembly, but exit polls conducted after the November 28 state assembly election say it could have one this time. Most of them have predicted a hung assembly with Mizo National Front (MNF) edging ruling Congress, which has been in power since 2008, to emerge as the single largest party.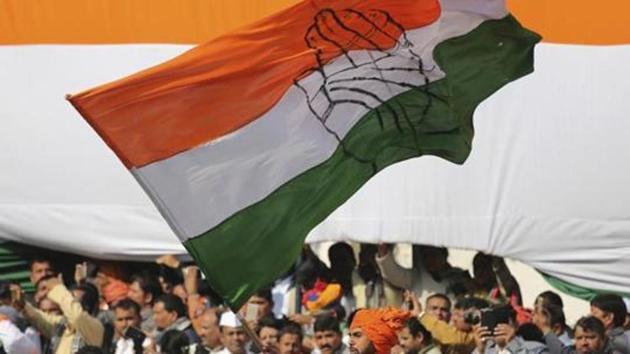 In that scenario, Zoram People's Movement (ZPM), formed last year after seven small parties came together, and Bharatiya Janta Party (BJP), which is expected to open its account in the state this time, will prove crucial in forming the government in the 40-member strong assembly.
The parties in the fray, however, are debunking the predictions and have expressed confidence of a better outcome than what the exit polls say. Counting of votes for Mizoram and four other states will take place on Tuesday.
"My belief from the very beginning is that we will get not less than 25 seats and are confident of forming the next government on our own," said former chief minister and MNF president Zoramthanga.
In 2013, Congress had emerged victorious with 34 seats while MNF, which was in power from 1998 till 2008, had come a distant second with 5 seats. "Congress will be reduced to around 10 seats this time while BJP and ZPM would be very fortunate if they get one or two seats each," said Zoramthanga.
Mizoram is the last bastion of the Congress in northeast. The state is the only one where the BJP is not in power or part of the ruling coalition. Exit polls say, BJP could get 2-3 seats with support of minority Chakma and Bru voters, and ZPM may secure 5-7 seats.
For full coverage on Mizoram assembly elections, click here
"We don't know about the accuracy of the exit polls as they didn't reach out to voters in interior areas. We hope to cross the secure simple majority of 21 seats," said Mizoram Congress spokesperson Lallianchhunga.
"In case we fail to get majority, our state unit president has already hinted at an alliance with like-minded parties, which is most likely to be ZPM. There's very slim chance of ZPM aligning with MNF," he added.
ZPM, which is yet to register with the Election Commission, has fielded 37 candidates, all of whom are contesting under the same symbol. Two of its constituents, Mizoram People's Conference (MPC) and Zoram Nationalist Party (ZNP), have been able to secure wins in past elections.
In 2003, MPC won 3 seats and ZNP won 2. Five years later, both parties secured two seats each. In 2013, besides Congress and MNF, MPC was the only other party that managed a win.
"We expect more than what exit polls say. In my view, we will get anywhere between 15 and 20 seats. As for an alliance for government formation, our advisory body will take a call after the results are announced," said senior ZPM leader K Sapdanga.
BJP, which has failed to win a single seat in the Christian majority state despite contesting each election since 1993, is also hoping to win 5 to 7 seats this time.
"I think Congress would emerge as the single largest party and MNF will come second, but no one will get majority. In that scenario we can have a tie up with MNF," said Mizoram BJP president JV Hluna.
MNF is part of the BJP-led North East Democratic Alliance (NEDA), an anti-Congress front launched by the saffron party in 2016. But in this election both parties contested independently.
For full coverage on assembly elections, click here