Instagram food photos are so common, one guy decided to ruin them
Updated on Nov 01, 2017 05:19 PM IST
Would you be okay if your friend ruined your carefully and tastefully plated meal before you got the perfect snap?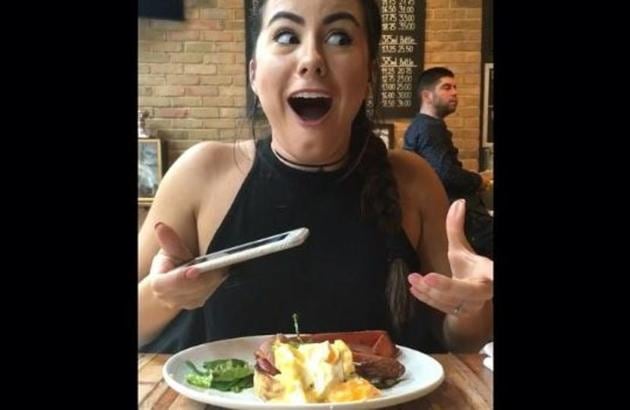 We have all been there, done that: waited at a restaurant as the food gets cold, while a friend tries to click the perfect picture for the 'gram, probably captioning it hashtag foodgasm.
Kevin Freshwater, who has built a social media reputation for playing pranks on people, is back. As his friends line up their carefully and tastefully plated meals for the perfect snap, Kevin ruins the picture by smashing their food, saying: "MUSH!"
The best bit of the video is his friends' expressions, who appear to be stunned, horrified and even pretty angry. One of them demanded that Kevin buy him another meal for the one he ruined.
The video, which has already garnered 244,250 views since it was posted six days back, has reignited the long-standing debate about the ubiquitous phenomena of photographing food.
While some people were outraged by Kevin decimating his friends' meals, there were others who commented on the obsession people have for documenting a carefully curated version of their lives on social media. A few were shocked to see how upset Kevin's act made his friends.
Facebook user Brianne Wells-Hill pointed out how 'disturbingly serious' people are about their food pictures. "This i promise, no matter how pretty it looked to you or how good it tasted no one cares!"
"People getting upset because they couldn't take a pic of food while others cant even get food...funny old world," commented Facebook user Antony O'Sullivan.
Another user Ben Brockbank suggested: "How about just eating your food and enjoying the good company?"
But not everyone seemed to think it is okay to ruin someone's meal:
But this is not the first time the social media star's antics caught the fancy of the Internet.
In June, he released a video showing him embarrassing his female friend by telling the waiter in every restaurant they go to that it is her birthday.
The result is another hilarious compilation of his friend Dannika looking mortified as a string of waiters sing 'Happy Birthday!' and bring over a cake.