Radhika Apte's idea of a perfect weekend is not very different from yours
Actor Radhika Apte's "every day" breakfast is smoked salmon, blue cheese, poached eggs... made by her husband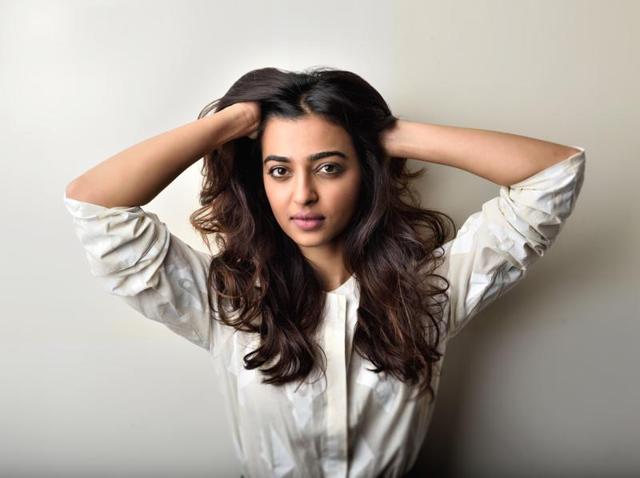 Updated on Jul 02, 2016 10:33 AM IST
Actor Radhika Apte's "every day" breakfast is smoked salmon, blue cheese, poached eggs... made by her husband.
Dine out, order in, or cook a meal on weekends?
If I have the energy, I cook. I love cooking and Benedict (my husband) loves cooking. We make dinners together. We don't have a cook, so whoever is at home or whoever can come early makes dinner. And if we're both tired, we order in or we go out.
Ideal workout?
Usually, I run. I do a lot of yoga.
Your kind of gig?
I'd go for a play and then for the after-party.
Also read: I can watch reruns of Game of Thrones all Sunday: Mandira Bedi
Where do you love getting breakfast and what is your go-to order?
At home. Toast, avacado, poached egg, and smoked salmon. Grilled mushrooms on the side with parsley. A little bit of blue cheese and honey. I eat it every day. Benedict cooks it.
Tea or coffee?
I'm a tea person. My favourite's a cinnamon tea.
Masala chai or chai latte?
I have a huge collection of teas, and I bring them all from London. I have three shelves full of different kinds of teas.
Cosmopolitan or whisky on the rocks?
Whisky on the rocks.
Junk food that makes your day?
I never eat fried food. But I like sweets. Ice creams and cakes... Not good for you.
Party till dawn or wake up at dawn to do yoga?
Party till dawn. I'm an evening exercise person.
Books, music, movies or theatre?
All four, equally love them.
A book you read recently?
A History of the Jews by Paul Johnson. It's a really big book, and I wasn't sure how much I'd like it. But I loved it. It gave me perspective on things I didn't know much about.
A TV show you can binge-watch?
Fargo's season 2 was incredible, but season 1 was outstanding too. The film was great as well.
A movie soundtrack you're addicted to?
Fargo's soundtrack is one of my most favourite. It's on my phone right now. I love it.
Flip flops, converse or high heels?
No high heels, white converse or flip flops. I love flat boots.
Favourite social media platform?
Twitter. I hardly use Instagram.
What makes a perfect weekend?
Watching a good movie, or an episode of a TV show or a good book.
What breaks a weekend?
When you wake up at eight in the evening and you go like, 'A whole day has gone by'.
Close Story
Personalise your news feed. Follow trending topics