SheBaba by Renuka Narayanan: All we need is love – but whose, exactly?
Updated on Sep 25, 2016 10:28 AM IST
The idea of everything being an illusion, even love, is actually deep Advaita.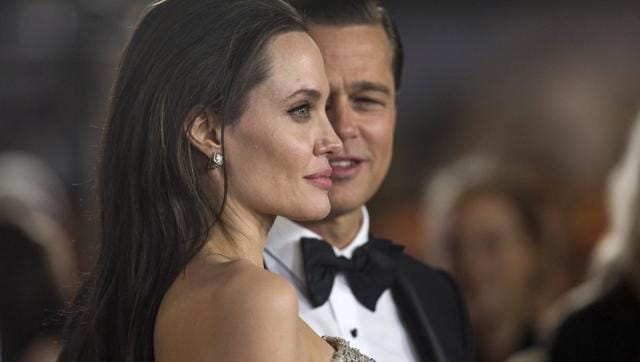 The outpouring of articles on 'Brangelina' brings back the time I was in the boarding queue at Delhi airport and perfect strangers began telling each other, and me, how bad they felt about the news of Hrithik and Susanne separating.
I heard some people respond with the words, "Ram naam saga, baki sab daga", meaning, 'Only God's name is truly 'ours', all else is a hoax [an illusion]'. I remember nodding unhappily with them because it is sad news to hear of an 'abad ghar' or functional family unit disintegrating from within; and additionally, quite by chance, I had once had to interview this particular star and had found him and his lovely wife mannerly and pleasant.
As for the adage that people responded with, I could never forget it because its truth is, well, true. Moreover, it's deep Advaita — it's Upanishad, it's Adi Sankara, it's Madhava Vidyaranya's commentary on 'the self and the Self' from his masterwork, the Panchadasi.
Read: Trampled, trodden under in the name of God
Vidyaranya was the mastermind behind the founding of the Vijayanagar empire. After he got this magnificent and visionary project successfully established, he mentored its founders for some years and then, having fulfilled his duty to the state, he retired. But not to the 'lovely, dark and deep' woods where there was every chance of being eaten by a tiger, or to an icy Himalayan cave. Rather, as an English statesman in an earlier era might have 'retired' from active politics to become a cardinal or the archbishop of Canterbury, Vidyaranya Swami 'retired' to become the Maha Sannidhanam or Shankaracharya of Sringeri.
It is our good fortune that he did so because we get to inherit his fabulous commentaries on the 'real' and 'unreal'. Like a true advaitin, Vidyaranya Swami upholds the doctrine of the individual soul or jivatma (each one of us) and the Supersoul or Paramatma (God). He does not see a difference between us and God because he says, as Adi Sankara did, that there IS no difference. Whatever outward body we happen to be encased in, the soul within us is a part of the Supersoul.
Other schools of thought find this a bit shocking. How can there be no difference between Almighty God and a mere mortal? But that's the point. The outward physical form is perishable, so why really, really mourn a break-up or a death? Earth's rocks and stones and trees are perishable forms like us (though philosophy, like physics, also upholds that 'matter' never completely disappears; it becomes something else, like heat, water or dust, merging into one of the five elements).
Anyhow, since it's only the soul that's 'imperishable' and therefore really 'real', and since that's a part of the Supersoul, why, how can you say we're 'different', asks Advaita. Neither the Upanishads nor Sankara and Vidyaranya Swami refer to the Supersoul as Ram. That's a later term that became beloved of the people because it's just human to want a face to 'love'.
And it became culturally instinctive, as with the people in the boarding queue: deep philosophy internalised and expressed in everyday speech.
shebaba09@gmail.com
The views expressed are personal
Close Story
Personalise your news feed. Follow trending topics