Why emails sent during commute should count as working hours
Updated on Aug 31, 2018 10:52 AM IST
A new study argues that emails sent during commute time should be counted within overall working hours of an employee.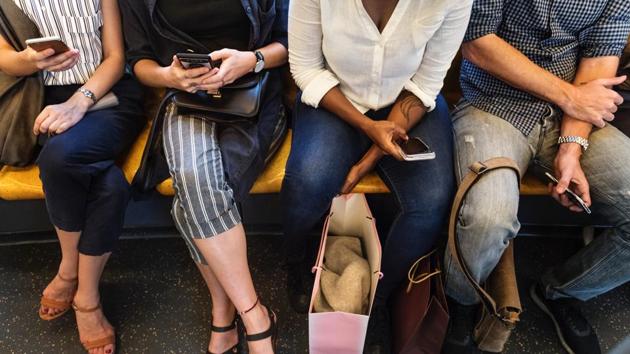 E-mails read and sent during commute to the workplace should be counted towards the overall working hours of an employee, said researchers from a UK university. A study conducted by the University of West England analysed 5,000 rail passengers and found that 54% spent their journey to work looking at emails.
The research comes alongside another recent study, which found that taking time off work can help you to live longer. A 40-year study concluded that people who took fewer than three weeks of annual leave were a third more likely to die young than those who took more.
The researchers concluded that wider internet access on trains had caused a "blurring of boundaries" between life at home and work for the workforce in Britain. "If travel time were to count as work time, there would be many social and economic impacts, as well as implications for the rail industry," said Dr Juliet Jain, from the university's Centre for Transport and Society who conducted the study with colleagues Dr Billy Clayton and Dr Caroline Bartle.
"It may ease commuter pressure on peak hours and allow for more comfort and flexibility around working times. However, it may also demand more surveillance and accountability for productivity," she said.
Her team highlighted how Norway allows some commuters to count travel time as part of their working day. But the research team concluded that UK trains in future would need to offer good working environments, including tables, power and continuous connectivity, if this opportunity was to be fully capitalised on.
Commenting on the study, the Confederation of British Industry's (CBI) head of employment, Matthew Percival, said: "Flexible working practices are valued by employees and employers. Having the freedom to email on the go enables employees to fit work into the times that best suits them, whilst offering flexibility helps employers to recruit and retain staff. A common-sense approach is needed, giving individuals the tools to manage their work-life balance."
Follow @htlifeandstyle for more
Personalise your news feed. Follow trending topics