Parched review: Where women celebrate struggles and emerge winners
The spirit of the film is celebrating fights against an unjust system and society and emerging winners — not because they have well-intentioned men rescuing them, but because they can save themselves.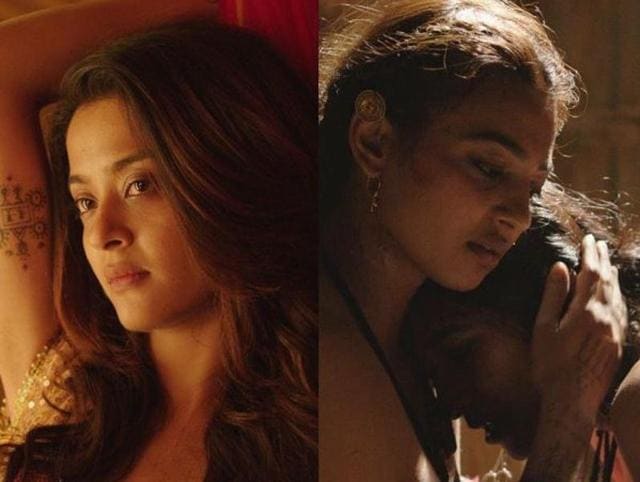 Updated on Sep 23, 2016 02:44 PM IST
Hindustan Times |
, New Delhi
Sweta Kaushal

Parched
Director: Leena Yadav
Cast: Radhika Apte, Tannisha Chatterjee, Surveen Chawla, Leher Khan, Adil Hussain, Sumeet Vyas
Rating: 3/5
Leena Yadav's Parched has been in the news for reasons both good and bad: it survived a battle with the Indian censors and won accolades the world over in renowned film festivals, including Toronto. And finally it released in India on Friday.
Parched is the story of three women — Bijli (Surveen), Lajo (Radhika) and Rani (Tannisththa) — who live in a patriarchal village of Rajasthan that thrives on masochism. While Bijli is a dancer and also a prostitute, Rani is a widow raising her son on her own and Lajo is a wife trapped in a violent marriage and accused of being barren (banjh).
+
Leena has the perfect, real backdrop of rural India where women believe they are not supposed to study, as it makes them 'bad wives' and want to have child so they can save a marriage where the man thrashes them day in and out.
Two of our three protagonists are craftswomen who earn money by stitching clothes for a handicrafts committee. And they are the sole earning members of their family. They live in houses where they are beaten up and get bruises every day, but where they provide for the daily meals. Parched shows the real fight of women in our country where financial independence is not enough for respect, because money can't buy a change of mindset. For all the equality debates in metros, our villages are still stuck with men establishing their superiority by thrashing women, who exist as sexual objects or child-bearing machines. The brutal reality is quite evident in a scene where a teenager, who whiles away his time with alcohol, tells his mom, "Ja raha hu ghar chor ke, dekhta hu kaise chalega ye ghar bina mard ke." The woman, his mom, has raised him alone earning money through her craft.
+
As for performances, Surveen impresses as a self-contained prostitute who takes charge of her own life, Tannisththa and Radhika are convincing as housewives living in a panchayat-ruled village. Sumeet Vyas is adorable as an educated man who is living in the village and helps the women in marketing their handicrafts.
It is all close to the reality of rural India, but Leena's canvas is not a view from the inside. There is a lot of tokenism involved in portraying the culture, and that is where Parched falls short of a great film. It will definitely be a celebrated film among intellectual circles and international audience, but it is not a film that will touch the people it talks about. It has great actors in Tannishththa, Radhika, Surveen and even Summeet (of Permanent Roommates fame), but the screenplay that is written in pseudo-rural lingo keeps it from being authentic. The dialogues are written in urban Hindi sentences, just ending with "karu su" and "ke se". It is like ending a proper Hindi sentence with "ba" and calling it Bhojhpuri.
A word of caution to people sensible towards abuses: There is a lot of abusing throughout the movie, and not just your mothers and sisters are abused, our protagonists find new ones to thrash the men as well.
Coming back to the script, our protagonists are not victims of patriarchy. They are fighters in a male-chauvinist world — Rani represents the deep roots of patriarchy wherein women are not nurtured to respect themselves. But she knows self-dignity, she knows when it is time to stop her own son from becoming the cheating and wife-beating husband.
Bijli is a prostitute, but she also refuses clients because, "Man nahi. Dil bhi koi cheez hoti hai, paisa hi ahr kuch nahi hota." Lajo takes all the beating and abuses for being barren, but she can also ask her husband to show some guts and accept in front of the panchayat that he is barren, not his wife.
And that is why Parched is worth the time and money. The spirit of the film is celebrating fights against an unjust system and society and emerging winners — not because they have well-intentioned men rescuing them, but because they can save themselves. Watch it for the sake of the celebratory mood or watch it for a heated debate in your bedroom. Do not miss it at all.
The writer tweets at @SwetaKaushal
ott:10:ht-entertainment_listing-desktop
Close Story