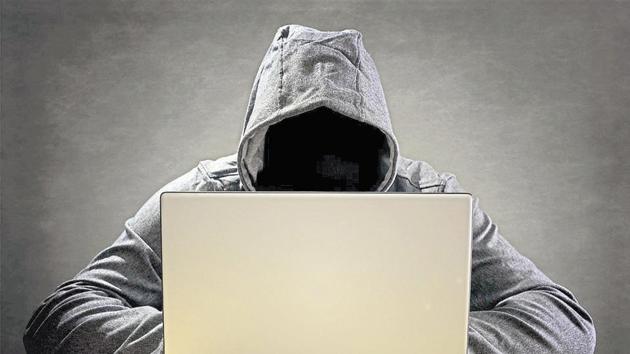 10,000 cybercrime cases, only 34 convictions in Maharashtra between 2012 and 2017
The poor conviction rate may dissuade victims from filing cases, say experts
Hindustan Times | By Jayprakash S Naidu
, Mumbai
PUBLISHED ON AUG 21, 2017 12:45 AM IST
Cheated by a cyber fraud and want to see the accused jailed? But the odds are staked in his favour. The reason: the conviction rate in cybercrime cases was 18.47% in the state between 2012 and July 2017, showed data obtained from the Mahrashtra police.
Of the 10,419 cases filed, trial was completed in just 184 cases and conviction was secured in just 34 cases. The police have filed charge sheets in 2,279 cases (22%), while investigations are underway in the rest.
If the total number of cases is divided by the 34 convictions, the rate falls to 0.3%.
Another alarming fact, which had been reported by HT earlier this month, is the poor detection rate. In the past five-and-a-half years, 3,167 cases or 30% were detected.
Experts condemned the 'poor' conviction and detection rates and demanded more resources to improve them.
Former director general of police D Sivanandhan said, "The picture is abominable. The detection rate is extremely poor. It is calculated on the tried cases. If we calculate it on the number of cases, what would be the percentage? I have been reiterating that the police need advanced technology."
Need more court for speedy trials
Experts have called for more courts for speedy trials of cybercrime cases.
Of the 2,279 cases in which charge sheets have been filed, only 184 trials have been completed.
Another 8,140 cases are under investigation the state, which means the number of pending cases is likely to increase, said a senior police official.
"We need more courts so that the cyber-crime cases are disposed of as soon as possible. As cases remain pending for years, to secure a conviction becomes more difficult. The conviction rate is low as there are several cases which have been compounded and others where the complainant withdraw their complaints."
Balsing Rajput, SP (cyber), said, "We are focusing on cybercrime. Most cases are investigated at the police station level. There is a law officer in every district to assist them with the case. We are providing training to officials on three levels." An official informed that 150 officials and men have received the special training.
IPS officer-turned-lawyer YP Singh said, "There are three reasons for the poor performance. Officials are not well versed with cyber crimes.
"They send a weak charge sheet which does not stand court's scrutiny. Many offences such as defamation are non-cognizable are investigated under the IT Act."
Close