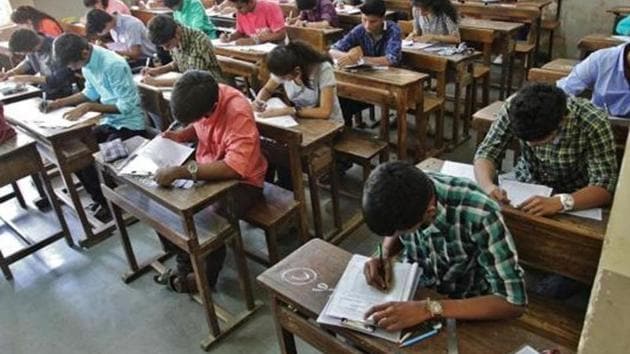 MH-CET: 14% rise in number of students registering for engineering entrance test
A total of 4.34 lakh engineering aspirants have registered for the state conducted entrance test this year
UPDATED ON APR 03, 2018 12:22 AM IST
The number of students who registered for the Maharashtra-Common Entrance Test (MH-CET) for engineering seats has increased again. A total of 4.34 lakh engineering aspirants have registered for the state conducted entrance test this year, almost 14% more than last year when 3.82 lakhs students had registered.
"Last year itself the number of registrations had increased by almost 45% and we are once again surprised to see the registrations increase further. Hopefully, this will help reduce the number of vacant seats in state engineering institutes," said a senior official from the Directorate of Technical Education (DTE).
While 2016-17 was the worst year for state engineering institutes, with almost 45% seats across the state going vacant, the situation got better in 2017-18 when vacancy in engineering institutes stood at 36%. Experts attributed this change to decrease in the intake capacity as several engineering institutes have shut down in the last one year, as well as an increase in enrolment of interested students into state engineering institutes.
Unlike the Joint Entrance Examinations (JEE) necessary for getting into Indian Institutes of Technology ( IITs), that still considers negative marking for wrong answers, MH-CET still does not cut marks for wrong answers.
"The JEE syllabus also depends on NCERT syllabus whereas MH-CET focuses on state board syllabus. This must be another reason for students to opt for the state exam," added the DTE official.
"The Indian Institutes of Technology (IITs) are still the top priority for most engineering hopefuls but over the years, many have realised that an institute closer home is better than studying in any of the newer IITs as many institutes are still struggling to find experienced teachers," said the director of a city-based engineering institute. He added that engineering institutes across the country have been facing vacancy of seats every year but the high number of registrations this year is bringing hope to institutes as well.
Change in exam syllabus
MH-CET aspirants will have to focus on the Class 11 and 12 syllabus of the Maharashtra state education board for the exam in 2018. Until now, the exam focused only on the Class 12 syllabus.
Each section of the MH-CET paper (mathematics, physics & chemistry and biology) will have 20% (10 questions) from the Class 11 syllabus and 80% (40 questions) from the Class 12 syllabus. All questions will be multiple choice.
Close