2,000 Mumbai slum dwellers to protest against lack of clean water
Nov 14, 2016 12:21 AM IST
The BMC's failure to provide legal water connections supplying
The Brihanmumbai Municipal Corporation's (BMC) failure to provide legal water connections supplying clean drinking water to slum dwellers, has prompted them to stage a protest. A 'Pani Pilao Abhiyaan' will be carried out at civic body headquarters on November 28. Close to 2,000 slum dwellers will march to the BMC's office carrying bottles filled from dripping pipelines, tankers and nullahs, from where they collect water for their daily needs.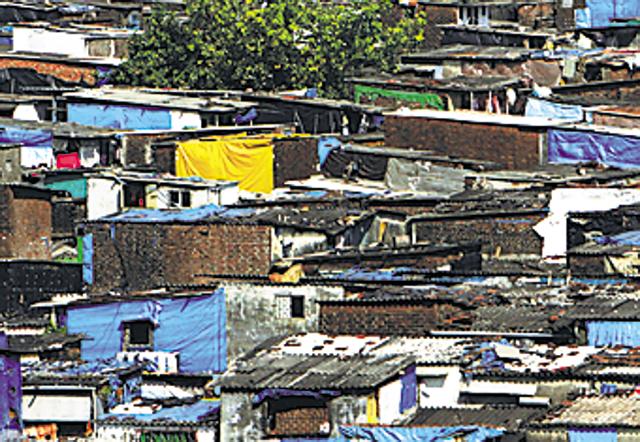 The Pani Haq Samiti (PHS) -led protest will fight for equitable distribution of water in the city. In 2011, the PHS had filed a public interest litigation (PIL) in the Bombay high court challenging the Maharashtra government's circular asking civic bodies not to supply water to illegal hutments. In a landmark judgement, the high court upheld the right to water and directed the BMC to frame a policy to supply water to slums.
The policy was stuck with the BMC for almost two years, with the Shiv Sena and the Maharashtra Navnirman Sena (MNS) stating that the slum dwellers were not originally from Mumbai and were hence not eligible for legal connections. The standing committee deferred its decision on the policy thrice, before finally passing it. According to the PHS, close to 3 million slum dwellers do not have access to clean and safe drinking water.
"On November 28, we want the authorities to have a taste of the water that slum dwellers get everyday. Though the proposal was passed by the BMC's standing committee in July, 2015, the administration has not started providing connections.We are against the proposal as it states that slum dwellers living on central government land, railway land and coastal regulatory zones will not get water. Is this a proposal to provide water to slum dwellers or not?" said Sitaram Shelar, convenor, PHS. Civic officials, however, said the policy is yet to passed by the BMC's general body, which is governed by all 227 councillors.