24 women have died after birth-control surgeries in Mumbai hospitals in 5 years
The families of women who died within a week of tubectomy were given Rs2,00,000.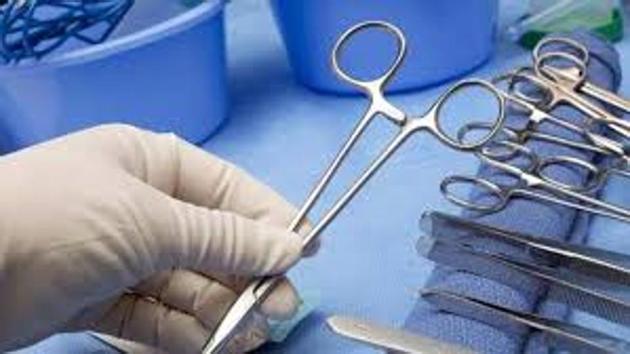 Updated on May 05, 2018 02:59 PM IST
Hindustan Times |
, Mumbai
Sadaguru Pandit
It's a surgery that should be a simple procedure, but in the past five years, 24 women have died after undergoing a tubectomy in Mumbai. The Brihanmumbai Municipal Corporation (BMC) supplied this information in response to a query submitted under the Right To Information (RTI) Act by activist Chetan Kothari.
Although 24 deaths in five years is not an alarming statistic, Kothari said that they pointed at a potential blind spot in the city's public health system. "Mumbai has one of the most advanced medical facilities in the country, yet the medical staff at these hospitals lacks knowledge to identify patients who are eligible for these surgeries," he said.
In a tubectomy, the fallopian tube is clamped to stop the passage of the egg. It is a permanent contraceptive method for women and promoted by the government for family planning. According to the BMC's data, eight deaths were reported in 2013-14 while 10 women died after tubectomies in 2015-16. Four deaths were reported in 2016-17 and two in 2017-18. No death was reported after vasectomy during this period.
Dr Mangala Gomare, Deputy Executive Health Officer at BMC, explained that although these were categorized as deaths after surgery, the tubectomy procedures were not to blame. "In our death review analysis, we have found that none of these deaths were directly related to post-surgical complications of tubectomies," said Dr Gomare. As per the National Family Planning Program, the families of women who died within a week of surgery were given Rs2,00,000. The families of those who died a month after the surgery were compensated with Rs50,000.
Dr Arun Nayak, professor of gynaecology at Mumbai's Lokmanya Tilak Municipal General Hospital said women who are at risk of developing complications after surgery should be identified beforehand. "Most deaths that happen after tubectomy are owing to other underlying health problems. Very few deaths happen because of surgery-related complications, such as bleeding from the fallopian tube and bowel injuries," said Dr Nayak.
Topics
Close Story