45% menstrual waste in India disposed of with routine waste, data shows
Hindustan Times |
, Mumbai
Yesha Kotak
Feb 16, 2018 03:53 PM IST
Of this 45%, rural areas constitute 25% (the highest), followed by 16% from urban areas and 3% from slums.
While there have been talks about menstrual hygiene lately, data provided by Menstrual Health Alliance India states that 45% of the menstrual waste collected across the country, primarily consisting of sanitary napkins, is disposed of as routine waste along with other household garbage. The data was compiled by doing a systemic review.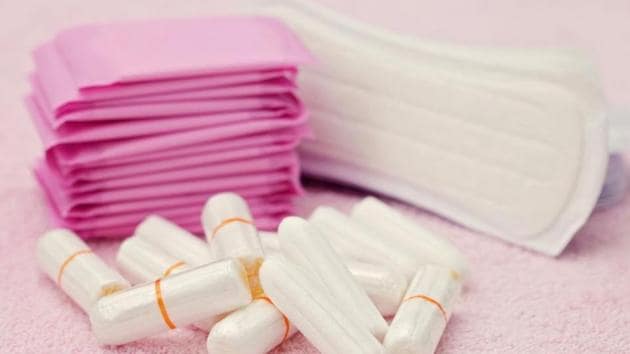 Of this 45%, rural areas constitute 25% (the highest), followed by 16% from urban areas and 3% from slums.
The data goes on to add that in urban areas, 13% of menstrual waste is thrown in open spaces such as rivers, wells, lakes and by the roadside, followed by 10% disposed of in toilets, 9% is burnt and 8% is buried.
The maximum usage of commercial pads takes place in urban areas at 38%, followed by cloth, which constitutes 35% of products used during menstruation.
Almitra Patel, member of the Supreme Court Committee for Solid Waste Management, that was set up to help cities work out ways to deal with their trash disposal problems, said that if menstrual waste of an HIV patient is not disposed of properly, a segregation worker can be affected by the virus too.
"According to the rule book on bio-medical waste, sanitary waste is not covered under bio-medical waste, whereas it should be, because this waste should neither go in wet waste or dry waste," said Patel.
Arundati Muralidharan, manager - policy, at WaterAid India, who was part of the team that compiled the data, said, "It is widely known that incinerators release the most amount of toxins, but there is no data available to find out whether they are used properly.."
Krishnan Hariharan, associate director, Urban Sanitation, Dasra, said that while the government was focusing on Swachh Bharat and building toilets, the momentum to think of bringing about disposal methods for menstrual waste was lacking.
"There are talks about increasing access to sanitary hygiene products from 18% to around 25%, but that would increase the burden when it comes to waste disposal. However, no one is really talking about it because people are not aware," said Hariharan.
According to experts, the half life for disposal of a sanitary napkin is 110 years. Those who have been a part of the research suggested that opting for biodegradable pads, menstrual cups or cloth would reduce the burden on those concerned with disposal of these products.
Officials from the solid waste management (SWM) department of the BMC said that as per the provisions laid down, sanitary pads have to be disposed in a pouch that should be provided by the manufacturers.
"There is no clarity on whether sanitary napkins should be classified under bio-medical waste or dry waste, also there is no awareness regarding the disposal even among those who stay in societies, whereas in slum areas it is usually thrown in nullahs," said the official.
Doctors, however, were not sure about the infection that a used sanitary napkin not disposed properly would cause, but emphasised that it should be treated properly after disposal.
"A used sanitary napkin is a health hazard and needs to be handled properly after disposal, like we do with any other blood. Those segregating the waste need to use gloves," said Dr Rajesh Dikshit, epidemiologist, Tata Memorial Hospital.