90% decline in HIV among pregnant women in Mumbai, says study
Updated on Jan 08, 2018 10:26 AM IST
City may be able to eliminate largest cause of HIV infection —mother to child transmission – by 2020, say healthcare experts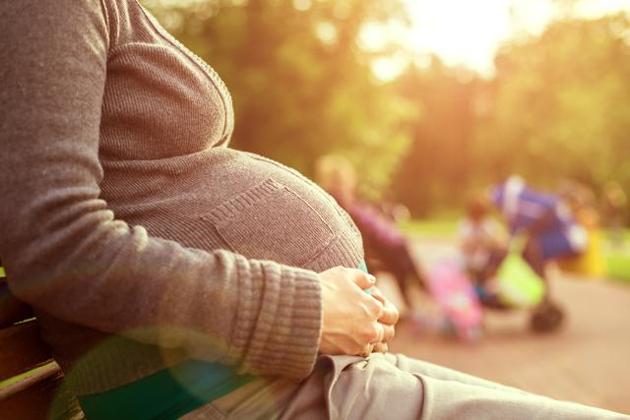 Hindustan Times |
, Mumbai
Sadaguru Pandit
A decline of more than 90% has been witnessed in the number of pregnant women diagnosed with Human Immunodeficiency Virus (HIV) in Mumbai in the past two decades, revealed a 25-year study. Even better: healthcare experts, citing the study and 2016-17 HIV/AIDS control programmme report of the civic body, said the city may completely eliminate the largest cause of HIV infection —mother to child transmission – by 2020.
The study – Prevalence of HIV infection in pregnant women in Mumbai, India: Experience from 1993-2004 and 2008 – was conducted by BJ Wadia Hospital and recently published in the Journal of Family Medicine and Primary Care.
Researchers Dr Ira Shah, Dr Mamtha Lala and Dr Kaizad Damania, associated with the paediatric and perinatal HIV clinic of the hospital, went through data of 1,23,439 pregnant women who visited the hospital between 1993 and 2004 and compared it with 2008 statistics. Prevalence of HIV infection was checked and also if there was an increasing trend.
"Prevalence rate rose from 0.76% in 1993 to 2.37% in 1998. But, it decreased to 0.6% in 2004 and dropped to 0.57% in 2008," said Shah, in the study. "According to the civic body's data of 2016-17, out of 1,10,643 pregnant women tested, 231 (0.2%) were diagnosed with HIV."
Dr Srikala Acharya, additional project director, Mumbai District AIDS Control Program (MDACS), said targeted interventions to disturb the chain of infection started from 1998 because of which the numbers of infection in pregnant women have declined year-by-year.
The transmission of HIV from a woman to her child during pregnancy, labour, delivery or breastfeeding is called mother-to-child transmission. In the absence of any intervention, transmission rates range from 15% to 45%. This rate can be reduced to less than 5%, with effective interventions during pregnancy, labour, delivery and breastfeeding. Across Mumbai, MDACS programmes have managed to bring the rate down to 2%.
"It was found that the chain of HIV infection was high-risk groups or sex workers to husbands to their wives. When the wives got pregnant, the children, too, would be diagnosed positive with HIV," said Acharya, adding that since the infection rate in high-risk groups came down from 20%-30% in 1990s to less than 10% in 2000s.
"With effective counseling, education, and awareness about HIV, prevalence among HIV infection in pregnant women can be controlled and with prioritizing prevention of parent-to-child transmission of HIV can be further decreased," said Shah, in the study.
Personalise your news feed. Follow trending topics