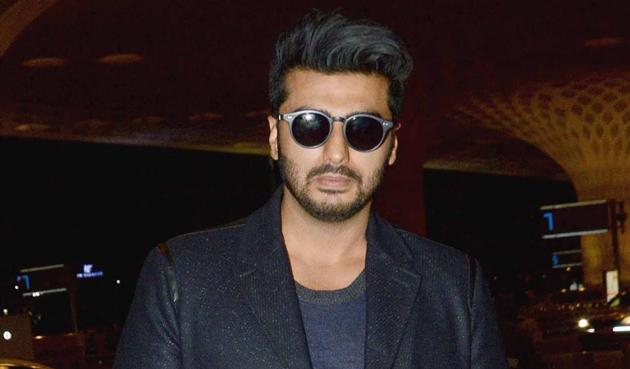 After BMC notice, Arjun Kapoor dismantles illegal additions to Juhu house
Kapoor's staff voluntarily started to dismantle the gym equipment on Thursday
UPDATED ON DEC 30, 2016 11:49 PM IST
Responding to a notice issued by the Brihanmumbai Municipal Corporation (BMC), asking him to demolish the illegal constructions at his residence, Bollywood actor Arjun Kapoor voluntarily dismantled the extensions to his Juhu house. The work was carried out on Friday in the presence of BMC officials.
Civic officials reached the actor's terrace apartment in Raheja Orchid on Thursday, intending to start the process. However, Kapoor's staff voluntarily started to dismantle the gym equipment, and continued to do so on Friday.
It was recently revealed that the actor had made illegal extensions to his apartment's terrace by constructing windowed walls and also placing metal sheets over his terrace. Civic officials said gym equipment was kept on the terrace, a move that had not been approved by the civic body.
According to civic sources, a show-cause notice was sent to the actor in March and the decision to take action against him was made in July. However, a week ago, the actor was asked to allow civic officials into his premises to dismantle the extensions.
Parag Masurkar, assistant municipal commissioner, K-West ward, said, "We entered the residence, where we were told that the gym equipment had been moved by the actor's staff. Our officials were there at the time and will be present when the walls are being dismantled."
However, a civic official requesting anonymity said, "As the structure was on the seventh floor we allowed the actor's staff to dismantle it, to ensure the safety of other residents. Had it been on the ground floor, we could have easily removed everything in a day using our machinery."
Read
Illegal alterations made by Arjun Kapoor in his Mumbai apartment to be demolished
Close