After Oshiwara's Ram Mandir, BJP wants Marine Lines station to be named after Mumbadevi
BJP local MLA Raj Purohit met railway minister Suresh Prabhu on Sunday and Maharashtra chief minister Devendra Fadnavis last week with the demand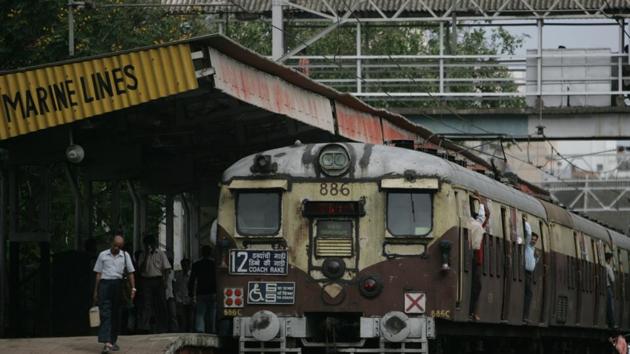 Updated on May 02, 2017 07:54 PM IST
After the Maharashtra government's proposal to rename Elphinstone Road Prabhadevi and naming of Oshiwara as Ram Mandir, the Bharatiya Janata Party (BJP) wants Marine Lines railway station to be renamed Mumbadevi.
BJP local MLA Raj Purohit met railway minister Suresh Prabhu on Sunday and Maharashtra chief minister Devendra Fadnavis last week with the demand.Both of them have reportedly agreed to consider the proposal.
In a letter written to the authorities, Purohit said as a 500-year-old temple of the deity is in the vicinity, it would be appropriate to rename the station after the deity.
Read more: Elphinstone Road station to be renamed Prabhadevi, Maharaj to be added to Mumbai airport
"As many Mumbai stations have been named after gods and goddesses whose temples are closer to the them, the worshipers and citizens of the area around Mumbadevi temple are raising the demand for renaming . When I brought this to the notice of the CM and railway minister, they promised appropriate action," Purohit said.
The state Assembly has sent a proposal to rename Elphinstone Road after Prabhadevi, the old deity in the vicinity, to the railway authorities.
The Assembly passed a resolution approving the change in the name in December last year.
Before that the newly set up station between Jogeshwari and Goregaon on the Western Railway was named Ram Mandir.
The Shiv Sena has been demanding the Dadar railway station be named Chaityabhoomi and Grant Road Gamdevi.
Read more: Grant Road to Gamdevi: Sena wants Marathi names for Mumbai train stations
Close Story