Another heritage walk site after Fort: Mumbai civic body is beautifying Girgaum
The Opera House, Prarthana Samaj Hall, Parsi Gate, Banganga Tank and Khotachiwadi are among the monuments chosen for the heritage walk.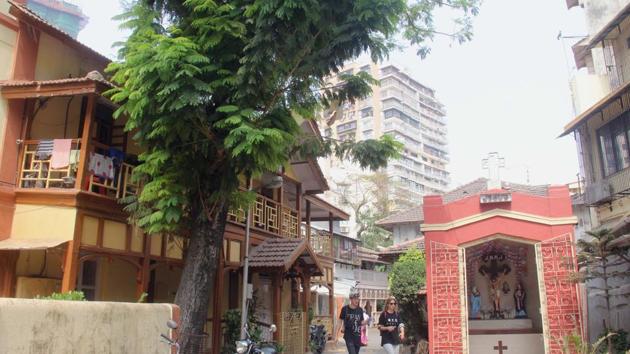 Published on Apr 09, 2018 10:06 AM IST
Hindustan Times | By Eeshanpriya M S
, Mumbai
To showcase Mumbai's glorious past, the Brihanmumbai Municipal Corporation (BMC) plans to beautify areas in and around prominent heritage precincts in Girgaum for a heritage walk.
The BMC currently organises the heritage walk in Fort.
The monuments chosen for the heritage walk are located between Girgaum and Nana Chowk, and are undergoing restoration work.
The BMC has selected structures that have significantly contributed to the politics and history of India, or have given Mumbai its unique identity as a metropolis. This list of structures includes iconic places such as Gokuldas Tejpal Auditorium at Grant road, where the Indian National Congress was founded in December 1885.
It also includes Mani Bhavan, which was Mahatma Gandhi's political headquarters in Mumbai between 1917 to 1935, during which non-cooperation and Swadeshi movements of the Indian freedom struggle were planned.
Assistant commissioner of the D ward, Vishwas Mote, who has initiated the Heritage walk project said, "We are carrying out restoration work on many structures before we can add them to the heritage walk list. Some structures are not in the BMC's possession or ownership, so we are also in talks with concerned parties. The walk is likely to start by next year, as per plan." Once all structures are restored, Mote plans to display a full list of heritage structures in the Girgaum area on plaques across the ward, for tourists.
Structures such as the Opera House, Prarthana Samaj Hall, Parsi Gate, Banganga Tank where a lot of Hindu rituals take place annually, Khotachiwadi, a 150 year old hamlet with about 25 colonial style bungalows, two British era milestones markers that were recently discovered at Cumballa Hills, and the Girgaum village, have all made it to the list for the heritage walk. Last week, Municipal Commissioner Ajoy Mehta gave his nod to the Khotachiwadi restoration project, that will restore the old walkways and drainage systems of the hamlet. The two milestones, and Parsi gate are also undergoing restoration.
Mote said, "Even though BMC will organise the walk, we will hand over the operations to an enthusiastic group of explorers, who can organise weekly heritage walks."
Close Story