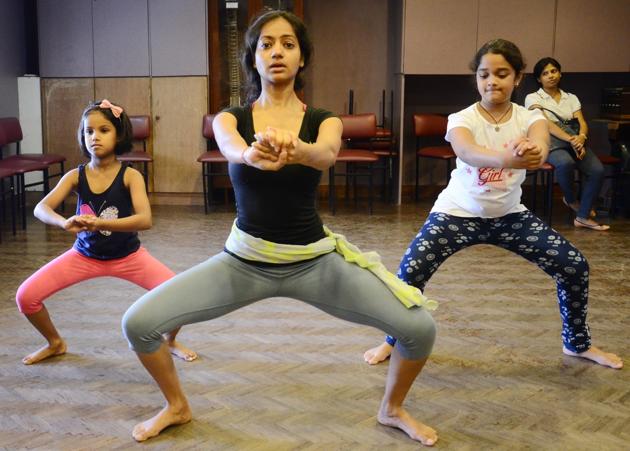 Lights, camera, action: Bollywood buffs, take workshops in film-making, dance and photography this summer
Summer vacations give children the time to pursue their passion if they have Bollywood dreams
Hindustan Times | By Premaja Joshi
, Mumbai
UPDATED ON MAY 08, 2017 10:44 AM IST
If you thought that a commoner's brush with Bollywood in Mumbai is restricted to occasionally spotting a celebrity or collecting an autograph, think again. This summer, many film-making, acting and dance academies have organised workshops to train children in what goes into making films.
The National Centre for Performing Arts (NCPA) at Nariman Point is organising "Summer Fiesta 2017" which will include a large number of activities based on performing arts. Deepa Gahlot, head of programming, theatre and films at NCPA, said, "We began the summer workshops in 2010 to engage children in performing arts and we realised that schools and parents rarely expose children to cultural activities." She added, "They often force their kids into professions that they assume pays well. But only when children are exposed to a variety of stimuli, will they be able to identify their talent."
This sentiment was echoed by Shawn Lewis who teaches photography at NCPA, "With hand-held devices, photography and film making have become accessible to children. It is one of the reasons why photography is so popular right now. It is a craft that develops over time and the earlier we begin to practice, the better it gets with time."
On the other hand, The Pomegranate Workshop in Matunga is organising 'The Y-Impact Project' which is a workshop in which young adults (15-19 years) will be trained to script, shoot and edit short films. It will be held over six weeks.
Meanwhile, Sumeet Nagdev Dance Academy in Dadar is conducting workshops on dance to give children a chance to unwind and enhance their ability to respond to music. "Dancing develops creativity and enhances movement in children. From our previous workshops we have observed that children enjoy our dance festival the most where we make short videos showcasing their talent," said Sasha Nagdev, the co-founder of the academy.
Speaking about the need to indulge in such activities, Radhika Gupta, counsellor of a school in South Mumbai, said, "Nowadays, children lead pretty hectic lives and it is important to give them the opportunity to relax but stay active."
"With children being addicted to the television and social media through their phones and laptops, these summer workshops give them a much-needed break", said the mother of a 14-year-old girl.
Preeti Jhaveri, whose daughter Jana recently attended a workshop by Children's Film Academy, said, "It's fantastic to expose children to such experiences. Their perspective about such activities increases. It also teaches them to respect and appreciate these professions and encourages teamwork."
Close