Beware, the dirty web of crime may entrap you
Hindustan Times |
, Mumbai
Vijay Kumar Yadav & K A Y Dodhiya
Oct 07, 2018 11:22 PM IST
Owners can take photos while you browse, use them to extort money, say cops
When a 37-year-old Mulund resident approached the cyber police at BKC two months ago, he made a startling commitment — he would never watch pornographic videos.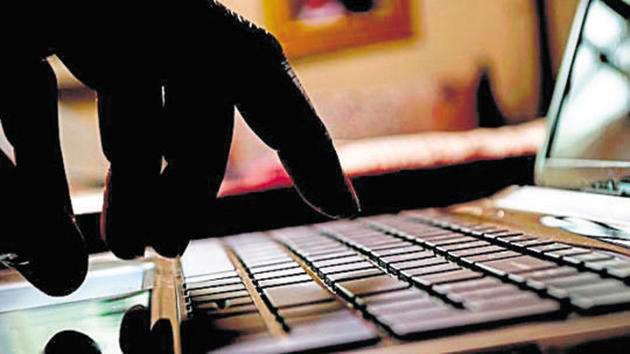 The man told the police that a few days ago, he had received emails from an anonymous sender who claimed to have access to the former's browsing history on a pornography website.
When the 37-year-old rubbished the email — thinking of it as a prank — the anonymous individual sent another email that contained the password that the former had used to browse pornography sites.
The sender then went on to demand money from the 37-year-old victim by threatening to mail the his browsing history to people on his friend list. The blackmailer demanded that the money be transferred in a desired account, in Bitcoins only.
"The 37-year-old is not the only victim of such cybercrimes; we have received five such complaints in the last two months," a senior officer from Mumbai cyber police told HT.
Explaining the modus operandi, the officer said that these criminals, who run pornography websites from foreign countries, upload short clips on their websites and then provide users with an option to sign up to watch the full video. When a person signs up by providing their email ID and password, the group operating the website obtains these details with the help of a software, generally called 'key loggers', which is pre-installed on their websites.
With the help of the software, the group accesses the browsing history of their website's users. The group then sends emails to people and try to extort money.
Cyber expert Vicky Shah says that such cybercrimes have increased since June this year. "Some groups who operate these websites even take pictures of the users (without their knowledge) through the latter's webcam while they are watching pornography. They use the webcam pictures to blackmail the victim," Shah said.
He said that people should be cautious while granting permissions to websites to access details and webcam.
A cybercrime officer said that not a single FIR has been registered in any of these incidents. Victims are reluctant to go on record as the matter deals with the habit of watching porn, the officer said.
Secondly, police are hesitant to register an FIR as they cannot trace the criminals' beneficiary Bitcoin account and their Internet Protocol (IP) address directs to proxy servers in various countries.
Dark web poses risk to casual users: Experts
Police and cyber experts have expressed concern over the rise in the number of people accessing onion websites to evade detection while surfing for porn or purchasing banned substances. Onion websites are an uncontrolled territory that does not follow security features that normal websites adhere to.
According to an IPS officer from the western suburbs, perpetrators of cybercrime are tracked by their Internet Protocol (IP) address, even if they use dynamic IPs. "While onion websites or the dark web also uses dynamic IPs, they keep changing. In fact, the IP changes almost every hour. Hence, a bookmarked page may not be accessible after an hour, as the IP address as well its location has changed," said the officer.
"Browsing adult websites on the dark web is not completely risk-free. An individual would never anticipate how anti-social elements operating porn sites could access your personal data and later use it against you," said cyber expert Vicky Shah.
Another cybercrime investigator, Ritesh Bhatia added that the dark web is used by anti-social elements or those looking to buy contraband, or be involved in illegal activities like buying arms, hiring contract killers, etc. As a safety precaution, users should not venture on to the dark web as the authorities may not be able to prosecute those responsible for causing any loss or harm.
"Exciting news! Hindustan Times is now on WhatsApp Channels
Subscribe today by clicking the link and stay updated with the latest news!"
Click here!