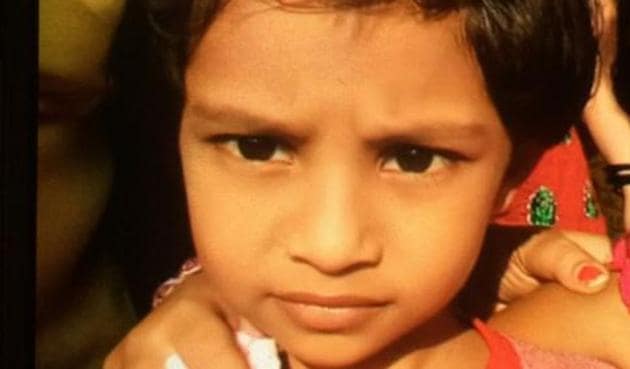 Byculla girl's death: Cops yet to make breakthrough
The Byculla police and the Mumbai police crime branch have questioned a few neighbours, who the victim's father raised suspicions about
UPDATED ON DEC 23, 2016 12:53 AM IST
Three days after registering a case of murder, the police are yet to locate the accused purportedly responsible for death of four-year-old Manavi Ingale, who fell to death from a high-rise in Byculla.
The Byculla police and the Mumbai police crime branch — which is conducting a parallel investigation — have questioned a few neighbours, who the victim's father raised suspicions about. According to the police, two women residing on the same floor as the Ingales, had fought with Manavi's father a few times.
"We scrutinised CCTV camera footage to check whether any unidentified individual entered the building. The incident took place around 12.23 pm on Monday. The father Ashok Ingale does not suspect anyone besides the two women," said an officer of the Byculla police.
Ashok said that when he stepped out of the house to feed Manavi, he saw one of the neighbours roaming on the floor. He added that she ignored him and went back inside.
"Ashok is suspicious of her because earlier that same afternoon at 12.05 pm, an advocate had come to her house to give her a letter. As she didn't open the door, the advocate kept troubling Ashok, asking him to take the letter, which he refused to do. He said that when he went to feed Manavi, he saw the neighbour outside," said an officer.
Manavi fell from the window of a gallery at New Hind Mill MHADA colony around 1pm on Monday. She had been dressed and ready to leave for school.
She was rushed to KEM Hospital, but doctors there declared her brought dead. Her mother Aarti, a traffic constable, was at work when she was informed.
Senior police inspector Avinash Shingate fromthe Byculla police station said, "We have not arrested anyone till now. We are trying to gather evidence. The two women are the main suspects. However, we are not ruling out the involvement of a third person."
Read
Abandoned infant found in parking lot at Mira Road
Infant suffers burns while being treated at pvt hospital
Close