India's carbon emission jumped 1,041% since 1971, says study
Nov 06, 2017 12:10 AM IST
The study also found that the rise in emissions in India over the years was higher than combined emissions by Australia, Israel, Japan, Korea and New Zealand
India was ranked the third-highest carbon dioxide (CO2) emitter in the world in 2015 after China and USA, according to the International Energy Agency, a Paris-based energy policy advisor to 29 countries globally rallying for clean energy.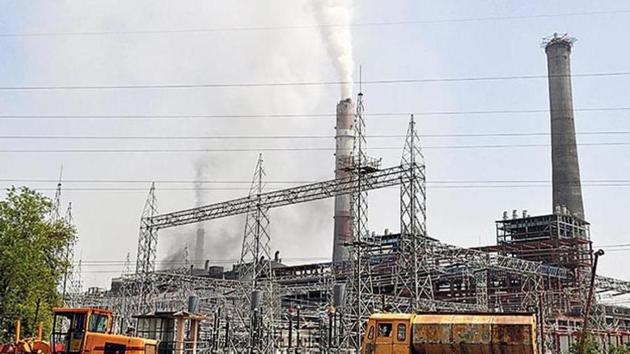 The study titled 'CO2 Emissions from Fuel Combustion (Highlights) 2017' released last week saw CO2 levels from fuel combustion increase in India from 181 million tonnes (MT) in 1971 to 2,066 MT in 2015, a 1,041% increase. Excluding China, India's emissions accounted for 46% of total emissions in Asia.
Globally, emissions have been higher in China for the past 44 years, but their percentage increase has been marginally lesser than India – 1,038% (798.4MT CO2 in 1971 to 9,084.6MT in 2015). The study also found that the rise in emissions in India over the years was higher than combined emissions by Australia, Israel, Japan, Korea and New Zealand.
Experts said the rising levels of carbon dioxide with the use of fossil fuels changed global or regional weather patterns from the mid to late 20th century onwards. This led to a host of resolutions under the Climate Change agreement by different countries to ensure global temperatures should not rise by more than 2 degrees Celsius by curtailing individual emissions.
"Climate scientists have observed that CO2 concentrations in the atmosphere have been increasing significantly over the past century, compared to the pre-industrial era level of about 280 parts per million (ppm) globally. In 2016, the average concentration of CO2 was 403 ppm, 40% higher than in the mid-1800s, with an average growth of 2 ppm/year in the last ten years," read the study.
In 2015, the world emitted a total of 32.3 gigaton CO2, of which China was responsible for 9 gigaton, USA 5 gigaton, and India 2 gigaton CO2, the study recorded. "Over two-thirds of global emissions for 2015 originated from just ten countries, with the shares of China (28%), the United States (15%), and India (6%) far surpassing those of all others," said the study.
CO2 emissions per capita in India rose by 394% during the same time (1971-2015) with 0.32 tonnes CO2 per capita in 1971 to 1.58 tonnes CO2 per capita. "Globally, per-capita emissions increased by 13% between 1990 and 2015, however, contrasting trends were observed amongst the top five emitting countries, generally reducing gaps. China more than tripled its per-capita emissions, while India more than doubled theirs (as did some other rapidly expanding economies), reflecting strong per-capita GDP growth," read the study.
Experts said several such studies over the years have portrayed India as one of the largest global emitters. "This is how the west wants us to be portrayed," said Sunita Narain, director general of Centre for Science and Environment (CSE). "We had to increase our carbon dioxide emissions over the past few years as a direct result of our population increase and our development needs. All other developed countries had already done that long back, but to balance our huge energy demand, it was but natural for us to see this process happen."
She said as per the last climate agreement, it was agreed that leading global emitters such as China and USA would reduce their emissions and India would be allowed an increase. "However, the former did not reduce, and as a result we are not supposed to increase ours. This is completely inequitable," said Narain.
The study also looks at how emissions from sources such as coal, oil and natural gas rose over the years and emissions by different sectors in the country. In India, CO2 emissions from coal rose from 127.2 MT in 1971 to 366 MT in 1990 to 577.3MT in 2000, and 1495.1MT in 2015, which means an increase by 1075% over 44 years. Similarly CO2 emissions from oil rose from 52.8MT in 1971 to 151.1MT in 1990 to 395.9MT in 2010 to 515.9MT in 2015, an overall increase of 877% over 44 years. CO2 emissions from natural gas however, saw an increase from 13.1MT in 1990 to 95.7MT till 2010 but declined thereafter to 53.6MT in 2015.
"Despite an increase in the share of renewables, generation of electricity and heat worldwide relies heavily on coal, the most carbon-intensive fossil fuel," the study found. "Countries such as India, Australia, China, Poland and South Africa produce over two-thirds of their electricity and heat through the combustion of coal."
Officials from the Central Pollution Control Board (CPCB) said the government's focus was on renewable energy. "With a growth in population comes expansion in industries, transport and manufacturing in the private and public spheres," said Dipankar Saha, additional director, CPCB. 'This government has their focus on renewable energy for every sector, thereby paving the way for new job opportunities. The result will be reflected in the coming years on a global scale."
Saha said there was a need to be sceptical about international studies. "They don't consider the policies of renewable energy that India has taken up over the past three years. Over the years, foreign studies related to climate change, health or infrastructure, are either extrapolated or come with inflated data. This needs to be tallied with government data to understand the real picture," said Saha.