Chemical engineer involved in drug racket arrested from Nepal
Updated on Jun 26, 2018 12:24 PM IST
He used to provide the raw materials used to make the date-rape drug ketamine; his is the 12th arrest in the case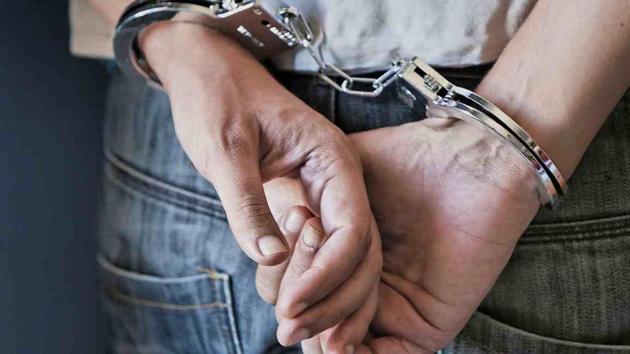 The Directorate of Revenue Intelligence (DRI) on Sunday arrested their twelfth accused in the ketamine drug racket from Nepal — a chemical engineer who provided raw materials to make the date-rape drug.
The accused has been identified as Rajeev Gowda alias Shetty. "Gowda used to provide material to Rahul Shedge in Panvel and also to British national, Jonathan Thorn in Goa," said a DRI source. He would also help with smuggling Ketamine to London and Spain.
Gowda was earlier arrested by the Narcotic Control Bureau in a drug case and sentenced to 10 years in jail but was granted bail by the Bombay high court. "He would buy chemicals in the black market. In the last three months, he provided 300 kg material to the member of the syndicate and got ₹20 lakh for the same," said a DRI official.
Earlier this month, the DRI raided 14 residential and industrial places in Maharashtra, Gujarat, Goa, Madhya Pradesh and Karnataka and seized 308 kg ketamine, 2,000 kg of raw materials, hashish, cocaine and opium, worth nearly Rs35 crore.
The arrested included two Britishers, a Canadian and a UK national, all involved in the syndicate as organisers, financers of the manufacturing facilities/laboratories, sellers and buyers in the supply chain. Maharashtra's Rasaini-New Panvel area was the epicentre of the entire international syndicate. Rahul Shedge, a Bhandup resident, was running the factory and supplying semi-finished ketamine drugs in western India, mainly in Maharashtra, Gujarat and Goa.
The ketamine would be smuggled out of the country, mostly to Canada, from Mumbai airport by concealing them in tea bags and masala, which generally Indians send to relatives in Canada. Drug deals were done through hawala transactions.
Close Story
Personalise your news feed. Follow trending topics