Chhota Shakeel: The gangster who loved Roberto Cavalli suits
Updated on Dec 21, 2017 10:52 AM IST
Shakeel, who is believed to have been worth about $300 million, started out as Mohammed Shakeel Babu Miyan Shaikh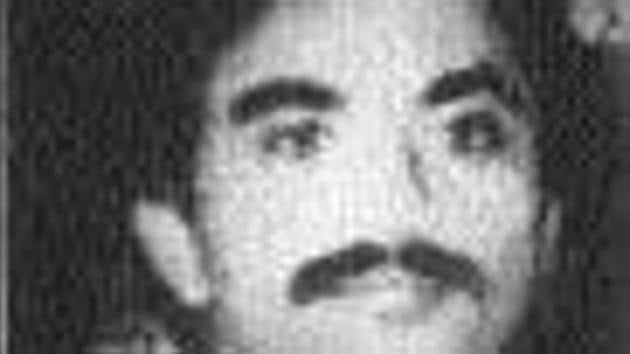 Chhota Shakeel, the Dawood Ibrahim lieutenant rumoured to have died in January, is best known for his extortion calls to businessmen and filmstars in Mumbai.
But he was also a man who loved Roberto Cavalli suits, found a late-life career in diamonds, and worried that his children hated him — which they reportedly did.
Shakeel, who is believed to have been worth about $300 million, started out as Mohammed Shakeel Babu Miyan Shaikh. His first career was running a travel agency in the lower-middle-class area of Dongri in south-central Mumbai.
After the 1993 serial blasts, Chhota Rajan defected from the Dawood Ibrahim gang, forcing the top rung of that operation to flee the country. Shakeel moved to Pakistan in 1994 and was offered state protection by Pakistan's Inter-Services Intelligence (ISI).
There, he began to redefine his image, honing his English and dressing in Roberto Cavalli suits.
He was eager to blend in with the local upper-middle-class population, say underworld sources. He took on the name Rizwan, and attended festive occasions in traditional Pathani suits.
One of the first things Shakeel and the ISI did after he entered Pakistan was to cultivate a voice proxy in Rahim Merchant alias Dogla, a wealthy Pakistani who lives in a bungalow in North Karachi.
Shakeel used to sit next to Rahim when calls were made to Indian nationals, and write the questions to be asked on a piece of paper. He later became a means of keeping Shakeel's name alive and powerful.
In addition to his well-catalogued interests in real-estate, weapons and narcotics in association with Afghan syndicates and Colombian cartels, Shakeel began investing in mines in Africa, smuggling diamonds to and for the Ukraine's Odessa Mafia (named, incidentally, after the coastal city where the cartel is based); he also bartered the diamonds for weapons.
Diamonds offered him a significant advantage — the physical movement of cash was no longer necessary.
As revenue began pouring in again, the 5.5-ft Shakeel, with his trademark moustache and wavy hair, began to live it up. He upgraded his luxury cars regularly. His 2013 model, say sources, was a bullet- and bomb-proof Toyota Landcruiser. He began to use only an encrypted satellite phone – the Thuraya XT Pro Dual.
He still rarely consumed alcohol, but would smoke hashish and marijuana. He reportedly developed a penchant for underage Ukrainian and Romanian girls.
He even bought a diamond mine in Sierra Leone. In addition to a Pakistani passport, Shakeel acquired at least two others — one from Botswana and the other from Malawi — presumably to help him in his illegal diamond business.
The diamonds were typically smuggled out of Sierra Leone, Guinea and the Republic of Mali by African nationals, collected in Botswana, South Africa and Namibia, taken to Kenya, and thence to Dubai and Karachi.
He remained a key asset of the ISI, negotiating arms and other deals on its behalf.
In fact, he tried to broker an iron mine deal in Guinea for a large mining company at the behest of the ISI, because of reported uranium deposits in the mine. The deal was eventually scotched by the US, according to underworld sources.
His real-estate empire grew to embrace property in Morocco, Algeria, Tunisia, the UAE, Kenya, Spain and South Africa, in addition to his existing real-estate in India, Pakistan and the US.
As with most gangsters through the ages, family life suffered the more successful he became. Of his two children with his first wife Zehra, the son reportedly abhors his father and his activities and lives a life of anonymity in the US; his daughter settled in South Africa.
Shakeel had a third child, a girl named Zoya with his second wife, a Pakistani named Ayesha; Zoya has settled in the US too.
Shakeel's movements were so restricted, said underworld sources, that he spent exactly three minutes at her wedding. His empire, it would appear, has no willing heirs.