Consumption of alcohol drops in Maharashtra in 2017, but state's revenue from liquor sales rises
Updated on Feb 01, 2018 03:28 PM IST
Court ban on liquor sale within 500 metres of highways affects consumption; illegal vendors and increased levy boost government earnings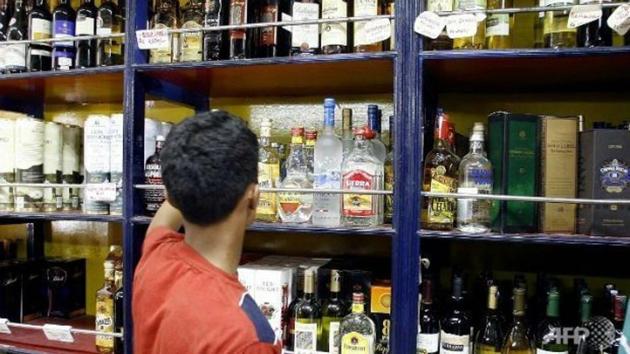 The overall consumption of alcohol and alcoholic beverages in Maharashtra fell by 9% in 2017, compared to 2016, following a Supreme Court ban on liquor sale within 500 metres of highways. However, this has not affected the state's revenue from the sale of liquor, sources in the excise department said.
The Maharashtra government's revenue, in fact, witnessed a 5% jump compared to 2016.
The apex court order came into effect on April 1, 2017.
Officials from the state excise department attribute the rise in revenue to two factors: the additional levy on country liquor, and sale of alcohol by unauthorised vendors.
Sources said that Rs9,090 crore was collected in tax on spirits and beer between April and December 2017, compared to Rs8,638 crore in the corresponding period in 2016. "At the beginning of 2017, we had predicted at least an 8% rise in earnings, as has been the case over the years. But a 5% rise, despite the ban, is quite satisfactory," said a top official from the state excise department, who did not wish to be named.
Following the ban, around 60% of the 25,000 liquor outlets in the state, including wine shops and restaurants selling spirits and beer, shut down, resulting in a 20% drop in consumption — country liquor by 16%, beer and spirits by 23% each — in the first financial quarter (April-June) of 2017.
Though the norms were relaxed in July — outlets within municipal limits were excluded from the ban — 7,300 of the total 13,500 outlets that had shut did not resume business.
Officials said that had it not been the 12.5% additional duty imposed on country liquor from December 2016, the state's revenue would have slipped drastically by the end of 2017.
That's not the only reason, however. Illegal vendors have been quick to cash in on the opportunity created by the scarcity of shops, sources said. "In most cases, villagers and small hotels along state and national highways started selling alcohol clandestinely. Despite it being illegal, there was brisk business, which contributed to the state revenue," sources said, explaining that the tax is collected at the supply points (in breweries or distilleries).
Beer the worst hit
Beer was the worst hit among all alcoholic beverages in 2017, with sales dropping from 24.44 crore bulk litres in 2016 to 21.08 crore bulk litres — a fall of 13.75%. Officials said this was primarily because of the ban. "Selling beer illegally is difficult as one has to have a deep freezer to store the brew," an official said. "That's why it is not a favourite for black marketeers; they find it easier to store and sell other alcohol."
The sale of spirits, which includes whiskey, rum, brandy and gin, among other drinks, registered an 8.7% fall compared to 2016, to 13.04 crore bulk litres in 2017 from 14.29 crore bulk litres in 2016.
Despite the additional levy imposed, the sale of country liquor was relatively less affected, with sales slipping only by 4.5% — from 24.08 crore bulk litres in 2016 to 23 crore bulk litres in 2017.
Excise officials, however, are sceptical about the upward movement of liquor sales graph in the state in 2018. "A lot depends on the taxation policy in the Budget," an official said.
Personalise your news feed. Follow trending topics