CSMT junction in Mumbai on road to becoming walker-friendly Times Square
Hindustan Times |
, Mumbai
Megha Sood
Nov 28, 2018 12:59 AM IST
Like NY junction, SoBo to get spaces demarcated for pedestrians and food plazas
The Chhatrapati Shivaji Maharaj Terminus (CSMT) junction, one of south Mumbai's busiest, is all set to become pedestrian-friendly, on the lines of New York's Times Square.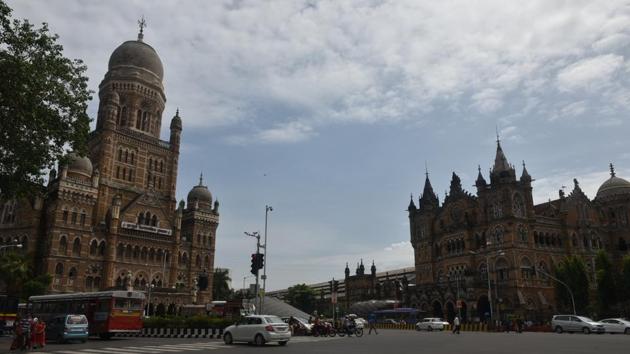 The National Association of City Transportation Officials (NATCO) – Global Designing Cities Initiative (GDCI), which is undertaking this project, transformed the Mith Chowki junction in Malad in 2017. Under GDCI, spaces will be demarcated for pedestrians and motorists at CSMT using paint and barricades.
The plan has been modelled on the lines of a similar project undertaken at Times Square, which sees more than three lakh pedestrians an hour. The project, spearheaded by Janette Sadik-Khan, former commissioner of the New York City Department of Transportation, carried out between 2007 and 2013 led to creation of special arrangement for visitors, blocking of vehicular traffic, among other changes.
The Brihanmumbai Municipal Corporation (BMC) has approved the plan for CSMT. Pedestrians will get proper refuge islands with grass patches, and the unused road space will be put to better use, without altering the number of lanes for motorists. Food plazas, too, will be set up at demarcated spaces, to ensure they don't block the subway entrance. "A selfie point already exists outside the BMC headquarters. We intend to create more such spaces for pedestrians. We will create a separate lane for cyclists," said Abhimanyu Prakash, project director of GDCI.
"More than 80% of the CSMT road is used by pedestrians and cyclists and public transport, while 20% by motorists. The new design aims to return to pedestrians the space that motorists have encroached upon," said Skye Duncan, who transformed the Mith Chowki junction. Duncan has worked with the New York City Department of City Planning for seven years before taking on as the director at GDCI.
Apart from CSMT junction, ten of the 19 junctions across the city will be transformed over the next few months. Prakash said, "After the monsoon, we surveyed the 19 shortlisted junctions and submitted designs to BMC and traffic police for approval. Ten of them have got the nod."
The NACTO-GDCI, under the Bloomberg Initiative for Global Road Safety, started a project, Reclaiming Streets for Mumbai with the Global Street Design Guide, to set guidelines for Indian cities to address challenges owing to rapid urbanisation. In 2014, Bloomberg Philanthropies announced a new phase of the foundation's Global Road Safety Initiative, committing $125 million to reducing fatalities and injuries from road traffic crashes in ten cities in the world, including Mumbai.
"We are excited to have additional municipal commissioner Vijay Singhal endorse the Global Street Design Guide, demonstrating Mumbai's commitment to safer, more sustainable streets. This guide gives cities like Mumbai permission to innovate with proven, evidence-based designs for urban streets. Mumbai has now joined over 80 global cities and organisations that are taking back their streets with designs that put people first," said Khan.