Death in custody: 15 years on, first witness examined, says Mumbai cops beat up Khwaja Yunus
Abdul Mateen said cops beat up Yunus with belts during interrogation in connection with the Ghatkopar bomb blast case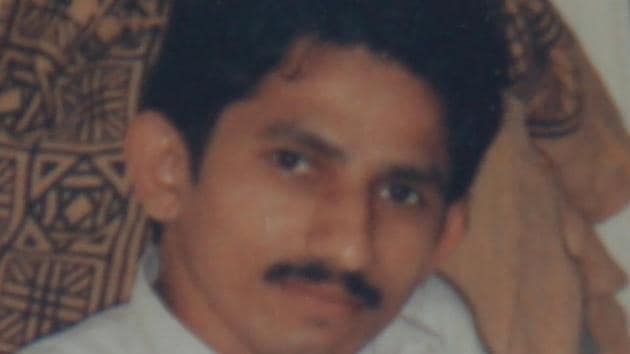 Updated on Jan 18, 2018 12:30 AM IST
Hindustan Times |
, Mumbai
Charul P Shah
Fifteen years after an undertrial, Khwaja Yunus, was allegedly killed in police custody in 2002, an eyewitness told the court on Wednesday that police beat up Yunus with belts during interrogation in connection with the Ghatkopar bomb blast case.
Abdul Mateen is the first witness examined in the Yunus case.
He said, during the investigation, he was kept with the Powai unit of the crime branch along with Shaikh Zaheer Ahmed, Shaikh Muzammil and Yunus.
Mateen was arrested on December 27, 2002 in connection with the Ghatkopar bomb blast case. Ten days after his arrest, Mateen said the police had invoked the now-repealed Prevention of Terrorism Act, 2002 (POTA).
"On January 6, 2003, Ahmed, Yunus and I were taken to the Ghatkopar crime branch around 11:30 am from Powai," Mateen told the court.
Mateen said Yunus was taken to a small room, while he and Ahmed were asked to wait in a passage. While waiting for his turn, Mateen heard shouts from the room, he said.
"After 10 to 15 minutes, I heard the sound of belt lashes coming from the room. After some time, a police officer took me to the same room and I saw Yunus in his underwear. He was sitting with his hands tied behind," Mateen said, adding that constables were beating up Yunus with belts to know about his discussion with other accused.
"One police officer then stood up and slapped Yunus and another officer kicked him in his abdomen and chest. Yunus suddenly vomited blood," Mateen said.
Mateen revealed that after this, he was shifted to another room with only one window covered by papers. Mateen said he was immediately taken back to to Powai and had not seen Yunus after the incident. After January 6, 2003, Khwaja was never produced in the court, said Mateen.
Mateen said he knew the officers who assaulted Yunus. "I know the officers who attacked Yunus. I can tell their names — Praful Bhosle and Hemand Desai... Mr Vhanmane and Mr Khot were sitting beside Yunus."
Mateen said he knew the names of the policemen because during hearings they were addressed by their names. Mateen was acquitted, while Ahmed was discharged.
The defence will soon cross-examine Mateen.
The accident version
Khwaja Yunus, a software engineer working in Dubai, was picked from Parbhani in Marathwada in December 2002 in connection with a bomb blast in Ghatkopar railway station that killed two.
The prosecution alleged that Yunus was tortured in jail and this led to his death in the police custody. The police team, which had arrested Yunus, claimed he escaped after the vehicle in which he was being transported met with an accident near Aurangabad in January 2003. The team faces murder charge.
Earlier, Yunus' father filed a habeas corpus petition. Consequently, the court handed over the case to the state CID in March 2003.
The CID filed a charge sheet against 14 policemen. However, the state government did not sanction the prosecution of the 10 accused against which Yunus' mother moved the apex court. The petition is yet to come up for hearing.
Meanwhile, in 2012, the session court had framed charges against all accused for murder and criminal conspiracy.
Close Story
Personalise your news feed. Follow trending topics