Dismiss Kapil Sharma's plea in illegal alterations case: BMC to Bombay HC
Updated on Dec 14, 2016 12:58 AM IST
According to BMC, it granted Sharma a chance to "remove the unauthorized work carried out contrary to the corporation's full occupation certificate", when it issued him a notice in April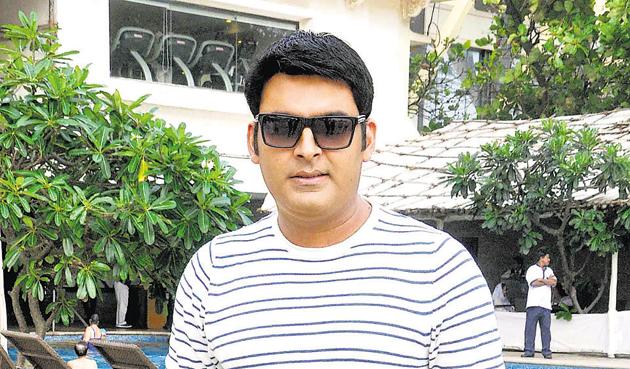 Actor Kapil Sharma has made unauthorised alterations in his flat beyond approved plans, the Brihanmumbai Municipal Corporation (BMC) said in an affidavit in the Bombay high court, defending the demolition notice it sent to him, and urged the court to dismiss the comedian's petition challenging the notice.
According to BMC, it granted Sharma a chance to "remove the unauthorized work carried out contrary to the corporation's full occupation certificate", when it issued him a notice in April. The actor, however, "neither filed a reply to the notice, nor submitted any papers to prove that the alterations made in his ninth floor flat were authorized", the BMC affidavit said.
The affidavit was filed pursuant to an earlier direction of the court in November, during the last hearing in the case. At the time, the court had granted interim relief to Shrama, actor Irrfan Khan, and one Gurdeep Narang, all three of whom were served notices by the civic body.
Sharma, Khan, Narang and the developer of the said building, DLH Constructions, have challenged the notices issued to them. The notices said that the BMC had decided to demolish "illegal portions" of their flats and other areas of the building.
As per the pleas filed through advocate Pradeep Thorat and VS Yadav, the developer acquired the land and constructed the 18-storey building in Goregaon in 2010. It was subsequently granted an occupation certificate (OC) by the BMC. However, in December 2014, the BMC issued the developer a notice under Section 351 of the Bombay Municipal Corporation Act, stating that the developer had flouted its construction norms and will, thus, have to face demolition.
DLH approached a civil court against the notice and obtained an interim stay.
In April, however, the BMC issued another demolition notice to DLH, and 15 occupants of the building.
Sharma, Khan, Narang and the developer then approached the high court challenging the April notice, stating that while the civil suit was pending, the BMC could not issue another notice on the same issue, warning of the same punitive action.
The civic body, however, has argued in its affidavit that the "civil court had only stayed the demolition notice against the developer and, thus, it was well within its rights to have issued separate, individual notices" to occupants who flouted norms.
Read: Relief for Kapil Sharma as Bombay HC stays BMC demolition notice
Officer probing Kapil Sharma Versova mangrove case reinstated
Mangrove destruction: Officer probing Kapil Sharma case nails 66 bungalows
Personalise your news feed. Follow trending topics