Domestic help wanted in over 32 cases of household theft in Mumbai arrested
Hindustan Times |
, Mumbai
Aritra Hazra
Sep 05, 2018 06:28 AM IST
Police said she would plead guilty before the judge to get a minimum sentence.
Standing at 5 feet 2 inches and a diminutive frame, people would rarely question the criminal antecedent of 37-year-old Vandana Gaikwad when she would approach any household looking for a position as a domestic help. But Gaikwad, a mother of three, has a hefty criminal record to her name and allegedly has over 32 cases of theft registered against her in Mumbai, Navi Mumbai and Thane.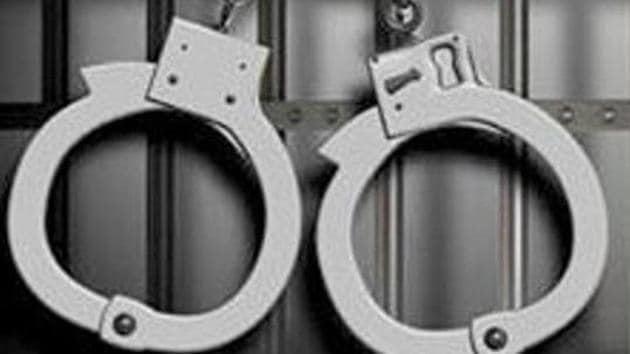 Gaikwad was arrested by Khar police on Monday night for stealing gold ornaments worth ₹4 lakh from the house of a 23-year-old married woman staying on 16th Road in Khar. The accused used a simple modus operandi where she approached the security guards of upscale apartments, in the Mumbai Metropolitan Region (MMR), masquerading as a person looking for household work.
The security guards would then tell her about any families looking for maids, and would get her in touch with prospective employers. "Gikwad would report to work the next day, commit the theft, and then never return to the same area," said a police officer at Khar police station, requesting anonymity.
"When the employer used to ask for papers to do a police verification, she would tell them that she would submit the same in a few days," said the officer. "At the moment, Vandana is wanted in 12 cases registered at Bandra, Khar, Santacruz and Oshiwara alone."
Police sources added that she would plead guilty before the judge to get a minimum sentence. "She used it as a ploy to get out of jail with minimum sentence, and commit the crime again. She even gave birth to one of her children while at Byculla jail in 2007," said the police officer.
Originally a resident of Byculla, Gaikwad first started committing theft when she was 12-years-old. Police sources said she stole gold and silver ornaments from her employers' houses in Byculla and gave the ornaments to her mother.
Discovering her daughter's crime, Gaikwad's mother took her to Byculla police station where she was arrested and sent to Dongri children's home.
At 14, she again stole from the house of her employer who used to reside at Ajay Apartment in Byculla. Police arrested her once again, and she was sent to a children's home in Pune.
After she returned to Mumbai, her mother moved to Chembur to ensure that her daughter does not commit theft again. But Gaikwad was at it again, and was again arrested when she was 18 years old by Nagpada police for stealing gold and silver ornaments.
She was convicted for two years, and when she was released from Byculla woman's prison in 2000, her mother got her married to Shailendra Vittal Gaikwad, an autorickshaw driver.
But even her marriage and the birth of her children did not stop her from continuing to commit theft. Police said two of her children stay with her estranged husband while one lives with her mother.
"Gaikwad has many cases against her and we are still verifying the total number. She was arrested on Monday," said senior police inspector Sanjay More, Khar police station.