India recycles 90% of its PET waste, outperforms Japan, Europe and US: Study
Feb 19, 2017 09:32 PM IST
According to the United Nations Environment Programme (UNEP), people around the world produce nearly 300 million tonnes of plastic every year .
There is every possibility that India has the highest recycling rate for polyethylene terephthalate or PET, a kind of plastic used to for manufacturing drinking water bottles and food containers.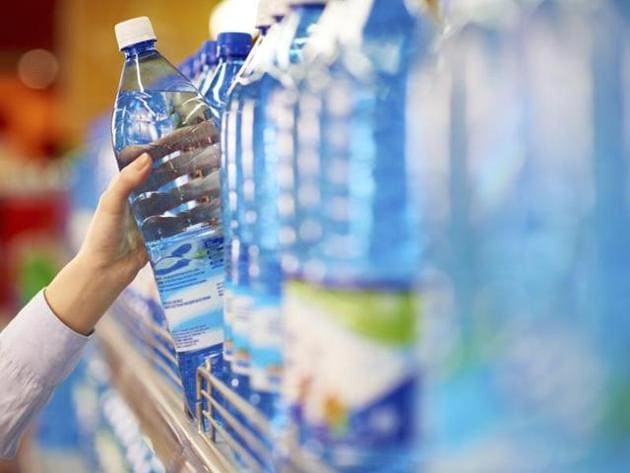 Of the 900 kilo tonnes of PET made in India annually, 65% is recycled at registered facilities, 15% in the unorganised sector and 10% is reused at homes, states a yearlong study by scientists from Council of Scientific and Industrial Research (CSIR) - National Chemical Laboratory (NCL). The rest ends up at landfills.The recycling rate for PET in Japan is 72.1%, 48.3% in Europe and 31% in the US.
The data was released on Thursday by NCL and PET Packaging Association for Clean Environment (PACE), a New Delhi-based industry body representing PET manufacturers, processors and recyclers .
According to the United Nations Environment Programme (UNEP), people around the world produce nearly 300 million tonnes of plastic every year . Of that, as much as 13 million tonnes finds its way into the oceans, wreaking havoc on marine ecosystems and the fishing industry. The pollution costs up to $13 billion per year in environmental damage.
Recycle and reuse
After one time use, these plastics are discarded and land up at dumping grounds. While it is one of the most economically beneficial plastics, people are not aware about its recyclable benefits.
"We use a combination of site visits, interviews, literature survey for this study. The team has visited (and continues to visit) PET recycling units across the country. We identified large-scale industries that used discarded PET bottles to produce a variety of products and visited their recycling facilities to incorporate our data," said Dr Magesh Nandgopal, scientist from NCL's polymer science and engineering division who carried out the study along with Dr Ashish Lal, head of the division.
He added, "What is striking and not many people are aware that the entire Indian cricket team's apparel for the 2015 world cup was made from recycled PET bottles. Even the their current jersey is made from this material."
The scientists observed that PET bottles were collected, sorted, cleaned, shredded, and made into 'washed flakes'. "These washed flakes are then used to make (predominantly) polyester fibre, which is used as filling material for cushions, pillows, and converted to fabrics for use in clothing, upholstery, etc.," said Lal.
The study estimated that while the PET recycling business has a turnover of Rs3,500 crore in a given year in India, the end products sell at anywhere between Rs50-110 per kg. Discarded PET bottles fetch waste collectors Rs14-15 kg. These bottles are bought by kabadiwallahs (scrap dealers) or waste traders, who employ people to segregate, sort and further sell it to large vendors or recyclers.
Experts said that the study would help distinguish between different types of plastics and their value. "Not all plastics are the same and people are unable to identify them differently. Rather than asking for a complete ban on plastics, people need to realise their value through reusing them," said Dr Vijay Habbu, former NCL scientist and consultant to various petrochemical bodies. "The study highlights the need for people to strike a balance between our social behaviour when it comes to discarding plastic and making the best out of waste."
What is PET?
Polyethylene terephthalate (PET) is clear, tough, and shatterproof. It provides a barrier to oxygen, water, and carbon dioxide and is identified with the number 1. PET's ability to contain carbon dioxide (carbonation) makes it ideal for use in carbonated soft drink bottles. PET is also used to make bottles for water, juice, sports drinks, beer, mouthwash, catsup, and salad dressing.
How much PET is produced and consumed around you?
- About 900 kilo tons PET was produced in India 2015-16
- Of this 820 kilo tons is used to make PET products, the remaining is used to make clothing apparel, fabrics, cushions, pillows and other items using polyester
(Source: PET Packaging Association for Clean Environment (PACE))
"The basic ingredient of PET comes from a fossil fuel base, which is a non-renewable source and high in demand. The idea was to reduce the amount of PET ending up at landfills and develop a comprehensive database for all citizens, the maximum users of this plastics," said PC Joshi, secretary general, PACE.
Major categories of plastics
1. Polyethylene Terephthalate (PET) – PET bottles, plastic jars, containers
2. High density polyethylene (HDP) – Milk bottles, liquid soap and shampoo bottles, detergent cans
3. Low-density polyethylene (LDP) – Plastic chairs, flooring, tiles, curtains, carrier bags, bin liners
4. Polyvinyl Chloride (PVC) – PVC pipes, door and window frames, automotive parts
5. Polypropylene (PP) – Plastic corks, plastic bottle caps, battery casing
6.Polystyrene (PS) – Food packaging, food containers, disposable plastic ware, electronic goods and toys, insulating material used in construction industry
7. Polyamides (PA) – Tubing, toothbrush bristles
Also read: Pregnant women drinking from plastic bottles may have obese children, claims study
"Exciting news! Hindustan Times is now on WhatsApp Channels
Subscribe today by clicking the link and stay updated with the latest news!"
Click here!