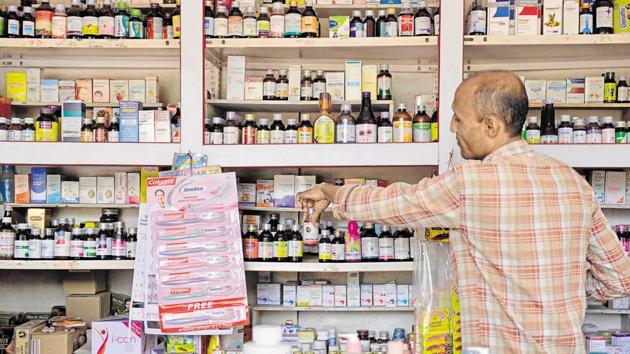 Inspection reports of hospitals and chemists in Maharashtra will now be filed online, real-time
FDA minister Girish Bapat said the move to file an inspection report online is aimed at ending complaints of corruption
UPDATED ON APR 04, 2018 01:03 PM IST
In a bid to curb corruption, medical stores, blood banks and hospitals will be inspected online by the Food and Administration (FDA), the Maharashtra government said on Tuesday.
The FDA's drug inspectors will carry a tablet device when they visit such establishments and conduct inspections online in real-time, which will be recorded through a software.
FDA minister Girish Bapat said the move to file an inspection report online is aimed at ending complaints of corruption. "On many occasions, chemists challenge the report filed by drug inspectors. Now, each and every entry made by a drug inspector will reflect online and this cannot be changed once the report is completed. Also, inspectors can take photos of the deficiencies to make their report foolproof," Bapat told reporters. The online report will be directly sent to the assistant commissioner or joint commissioner, FDA, and action will be taken accordingly, he said.
For this, the government has started distributing tablets to the FDA drug inspectors. The state government is spending around Rs62 lakh to buy 428 tablets for the project.
The state information technology (IT) department has designed an application for this process.
Each tablet costs around Rs9,500. Around 100 tablets
were distributed by chief minister Devendra Fadnavis on Tuesday.
In Maharashtra, there are around seven lakh medical stores and blood banks governed by the FDA.
The authority regularly inspects their functioning to check if the guidelines being laid down in the larger public interest are followed or not.
Meanwhile, Bapat on Tuesday urged ration shop owners of the state to withdraw their strike else the state government would consider taking action against them. The government can bring public distribution system (PDS) through these ration shop owners in to essential services and impose Maharashtra Essential Maintenance Act (MESMA) on them. The owners have gone on strike from April 1. Bapat claimed that the majority of them have withdrawn their strike, but 4,300 shop owners are still left. The state government is ready to have talks only if they withdraw the strike. The state has around 52,000 ration shops. The ration shop owners have been demanding Rs 50,000 salary from the state government along with many other demands.
Close