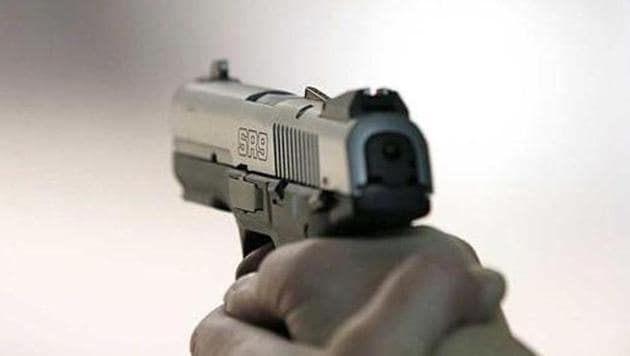 Man shot dead, woman raped: Titwala police release sketch of accused
The sketch was drawn based on the rape survivor's description
UPDATED ON MAR 08, 2018 11:11 AM IST
Two days after a man was shot dead and his girlfriend was raped on the Ambernath-Titwala Road, the Titwala police on Wednesday released a sketch of the accused.
"Based on the description given by the women, we drew a sketch. It will be sent to all local police stations and other police departments as well," said inspector Pradip Kasbe from Titwala police station.
The incident
On Monday night, a 26-year-old man was shot dead and his girlfriend was allegedly raped by a robber who fled with their mobile phones and a two-wheeler. The incident took place on Ambernath-Titwala Road. A case was filed by the Titwala police under section 302 (murder) of the IPC and the Arms Act, 1959. The deceased, a resident of Shahpur, worked as a chef at a Chinese stall.
As per their plan to go on a long ride, the man picked up his girlfriend from Ambernath. The couple had been dating for the past one year. While heading towards their destination, the man stopped his bike near a hillock to answer the call of nature.
While the man entered the bush, his girlfriend waited near the bike. It was here that the accused caught her hand. The man came running to his girlfriend's rescue and asked the accused to leave her. But the robber threatened to shoot him if the couple did not give him their valuables and money. The area where the couple had halted is isolated, which becomes a picnic spot for the locals on weekends.
Cops said the accused got angry when the man refused to give into his demands and fired at him three to four times. After the man collapsed, the accused raped his girlfriend. He then took their valuables, mobile phones, cash and bike before fleeing the spot, said another officer.
The woman took help of a passer-by, who dropped her at the Titwala police station. The officers rushed to the spot and took the man to a hospital, where he was declared dead on arrival. Based on the woman's statement, the police field a case. A police team comprising Thane crime branch and local police personnel has been formed to arrest the accused. Cops said since the area is isolated, it lacks CCTV coverage. They are questioning locals and passers-by for leads.
Close