Kirti Vyas murder case: Accused knew body would flow from drain into sea in Mumbai
Search operation undertaken in drain near Wadala-Mahul Port Trust Road for body, which has not yet been located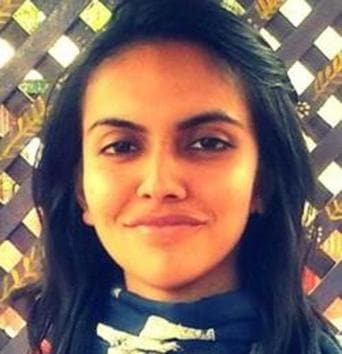 Updated on May 08, 2018 10:46 AM IST
The couple arrested by the Mumbai crime branch for the murder of 28-year-old chartered accountant Kirti Vyas, were confident that her body would get carried away to the sea by the water of the drain where they dumped it after they killed her, said the police.
A search operation has been undertaken by the crime branch and divers since the past two days, at the drain near Wadala-Mahul Port Trust Road, to trace Vyas's body. However, they have not been able to locate it yet.
Crime branch officers said the accused – Siddhesh Tamhankar, 28, and Khushi Sahjwani,42, – who were reportedly in a relationship, knew that the drain near Wadala Imax theatre would be the perfect spot to dump Vyas's body.
The couple had planned to dispose Kirti's body in Bandra but did not do so when they saw a crowd there. They knew at the Wadala drain, the body would be carried away by the drain water to the sea, making it impossible to trace it. During interrogation, the two allegedly confessed to killing Vyas, said officers.
According to the police, after killing Vyas in their car, Siddhesh and Khushi apparently waited for nightfall to reach Wadala TT. This was reflected from their mobile tower locations which showed the two at the spot, at 9.15pm on March 16.
"It is possible that the body dumped at the spot almost 52 days ago would have flowed to some other part of the city or may have decomposed," said an officer. He said they are in touch with the coastal police and other police stations to ascertain if they found any unidentified body in their jurisdictions. Vyas worked with a popular salon in Andheri as an accounts manager. She went missing on March 16 after she left for work in the morning. She had met the accused duo outside her building and sat in their car. As she did not return till midnight, her family lodged a missing person's complaint on March 17.
Police arrested the couple as the DNA samples of the bloodstains found inside their car boot matched with that of Vyas's mother. Vyas was reportedly strangled in the car and sources said after pushing the body in the boot, Siddhesh switched off Vyas's two phones near Worli.
After office, they drove to Wadala, where they are suspected to have dumped the body in a drain.
Close Story