Maharashtra doesn't breathe easy, air pollution killed 1.08 lakh in 2017
Updated on Dec 07, 2018 09:07 AM IST
Study says clean air would increase life expectancy in state by 1.5 years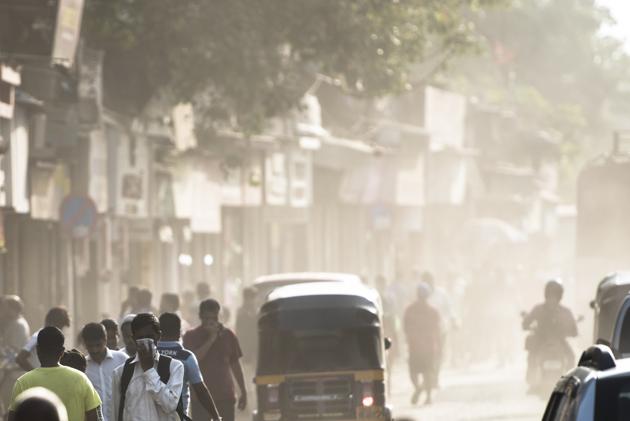 Hindustan Times |
, Mumbai
Sadaguru Pandit
Air pollution cost Maharashtra 1,08,038 lives in 2017, the second highest in the country, according to a study published in the Lancet Planetary Health on Thursday. The state saw 86.9 air pollution-related deaths for every 1 lakh people, making it the 15th in the average deaths in the country.
Measuring the years lost by the affected population owing to ill health, disability or early death, the researchers said that for every 1,00,000 people in Maharashtra, 2,311 years were lost to air pollution. The study also revealed the average life expectancy of Maharashtra would have been 1.5 years higher if the air pollution levels were less.
Professor Kalpana Balakrishnan, director, department of environmental health engineering, Sri Ramachandra Institute of Higher Education and Research, the first author of the study, said, "It is the first comprehensive effort to produce a robust estimate of the health impact of outdoor and household air pollution in states of India. There is increasing evidence globally and from Indian states about the association of air pollution with premature death and disease burden. The findings are based on all available data on air pollution that were analysed using the standardised methods of the Global Burden of Disease Study."
The study looked at the impact of indoor and ambient air pollution on the lives of people in terms of deaths, disease burden and life expectancy reduction in all 29 states and seven union territories. It was found that the levels of pollutant particulate matter 2.5 (pollutants that are 2.5 microns in size, small enough to easily enter the lungs and cause health ailments) in Maharashtra is between 40-59 microgram per cubic metre (ug/m3) against the WHO standard of 10 ug/m3 and national standards of 40 ug/m3. The ambient air pollution alone has cost 62,677 lives in the state last year, almost 60% of the total deaths owing to air pollution.
Speaking on how air pollution causes deaths or impacts lives, Professor Randeep Guleria, director, All India Institute of Medical Sciences, said the air pollution is a leading cause of chronic obstructive pulmonary disorders and a major contributor to pneumonia and lung cancer. "The study provides a comprehensive estimate of adverse health impact of outdoor and indoor air pollution in the state, which would serve as a valuable resource for planning air pollution reduction strategies," he said. "Air pollution damages the health of every person, from a newborn to an adult," said Professor K Srinath Reddy, president, Public Health Foundation of India (PHFI) that collaborated in the study, along with the Indian Council of Medical Research (ICMR), Institute of Health Metrics and Evaluation (IHME) with Ministry of Health and Family Welfare.
Close Story
Personalise your news feed. Follow trending topics